Lexie Johnson, a student at University College Isle of Man, is tackling the topic of plastic pollution with a powerful series of images. We asked her about her degree project.
Tell us a little bit about yourself
I am 21 years old. I was born on the Isle of Man, and have lived on the Island my whole life. I have cats called Ted and Goose. My interest in the creative field has always been a strong focal point in my life. As I undertook Art, Photography and Media Studies at A level, this reinforced my passion for the arts and media. I recognised that I had a flair for design and composition early in my life.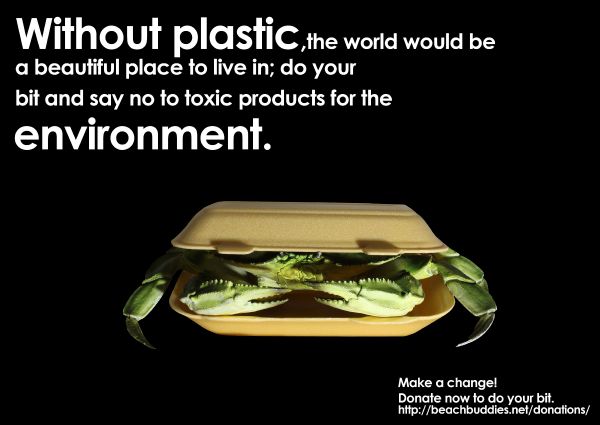 What course are you studying at UCM, and why did you choose to study in that field?
I am studying a BA Honours degree in Visual Communication through Digital Media. I always knew that I wanted to do a creative degree as art and photography has always been a passion of mine. I chose to do this particular degree as I didn't want to just focus on one area and wanted to explore a lot of my different creative interests, such as photography, graphics, illustration and digital art-based work, which this course allows me to do, targeting my own areas of interest and moulding the degree in what I wish to achieve from it.
Tell us about your project
My project is all about plastic pollution, to help not only bring awareness to the topic but also address it to the public in a stark and powerful manner. I wanted to create photography that would not only make people be shocked by what they are saw and read but also make the cause actionable and invite them to visit the link to beach-cleaning charity Beach Buddies' website to see what they can do themselves to contribute towards the cause.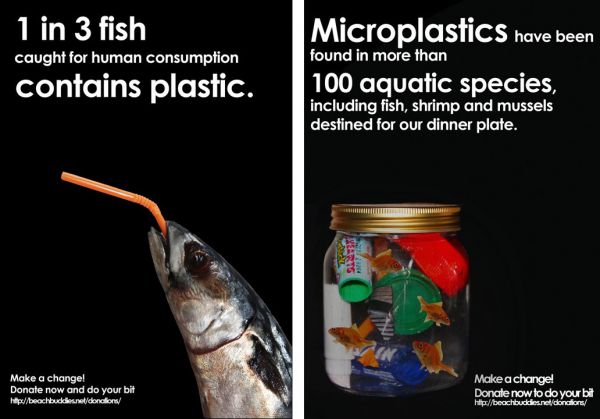 My goal is to raise public awareness of both the hazardous effects of plastic waste on the environment and the alternatives that are available. My aim was to be unique in the way my topic has been presented. This topic is important to me as I strongly feel that the profile and awareness of single-use and general plastic waste is sorely lacking among the Manx public.
For you, what is the best possible outcome of your project?
I hope that the public will think twice before using plastic products and reflect upon the damage that can arise from plastic pollution.
What steps do you take in your daily life to reduce your own plastic consumption?
I ensure that I use a reusable water bottle for my daily water intake each day rather than buying plastic bottles. When going shopping I do always bring my own reusable bag. I do try to buy shampoo in the form of a bar to reduce the use of the plastic bottles and with other make-up products that are in a hard plastic container I repurpose them to be used for other things such as putting new products into the tubs or bottles, or using them for jewellery storage when travelling. I use a bamboo toothbrush and use toothpaste tablets to brush my teeth with.
Where can people see your work?
My fellow visual communications degree students and I have an end-of-year show at Artreach Studios, Peel, with a private view on Sunday 1st May and then open to the public from Tuesday 3rd to Saturday 7th May, 1pm-4pm. I am on Instagram @lexijohnsonart and can be contacted via LexieJohnson@online.sch.im
Lexie is also featured in the 'Our Photographers' section of our website.
Posted up on 18th April 2022