A facebook group launched this week will enable UNESCO Biosphere Isle of Man's business Partners to exchange ideas and support each other on their journey to becoming more sustainable.
More than half of organisations taking the Biosphere Pledge and committing to do their bit for sustainability are businesses and these range in size from one-person innovative enterprises, some brand new, to local branches of large, global companies.
Businesses can do much to contribute to a more sustainable future for the Isle of Man and the planet through their practices and their influence on employees, customers and investors.
It is hoped the closed group will enable business partners to discuss challenges, test out ideas and share successes, creating a community between the businesses.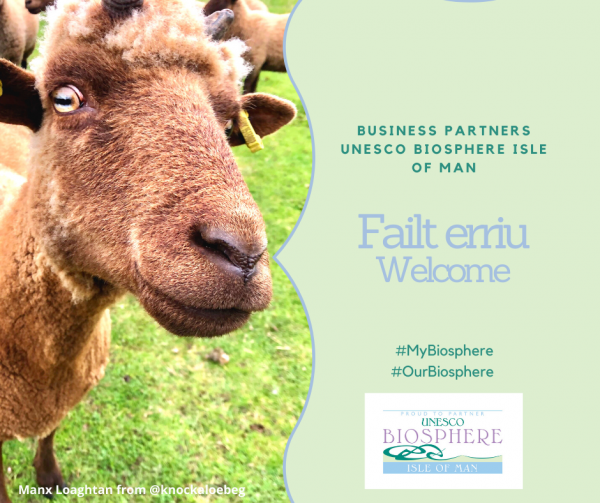 The idea for this came from a project run by Nikole Cervantes, a University College Isle of Man Masters degree student, on connecting our Biosphere and businesses, to benefit the Isle of Man.
Interviewing and surveying Partners, Nikole found them keen to communicate with each other through an online forum.
The facebook group is the first of several initiatives planned for business Partners as Nikole continues her project.
Business Partners can join the group via the existing UNESCO Biosphere Isle of Man Facebook page.
For information on Nikole's project, email her via Nikole.Cervantes@gov.im
Posted up on 8th September 2020