A damselfly believed to be extinct from the Isle of Man has been found at two locations.
Pete Hadfield, the Dragonfly and Damselfly Recorder for the Isle of Man, recorded and photographed at least 11 Azure damselflies (Coenagrion puella) at the ponds at Ballaugh Plantation/Glen Shoggle on the 10th June 2023.    
Since then, he has also identified the damselflies at West Baldwin.
The azure damselfly is similar in appearance to the common blue damselfly (Enallagma cyathigerum) and good quality photos are required to separate the two species. See here.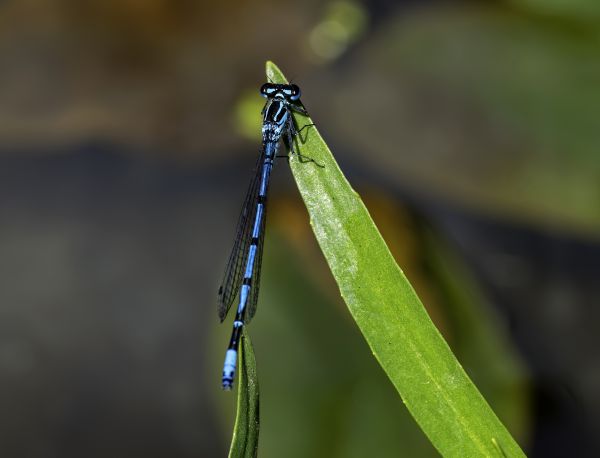 There was a population of the Azure damselfly at a pond at Pooyl Dooey, Ramsey, but the pond was filled in.
The presence of the species wasn't known at the time and only confirmed later from a photo taken in 2014/2015.
Since then, the Azure damselfly was thought to be extinct from the Island, so these are important new sightings.
Pete is one of several knowledgeable and dedicated invertebrate recorders on the Island who undertakes all recording and identification in his own time, contributing to wildlife recording, understanding and conservation, in line with our biodiversity strategy and Biosphere's functions.
For anyone interested in becoming an invertebrate recorder, the Invertebrate Group run by Manx Wildlife Trust is a great place to start and build up identification skills.
Photos: Pete Hadfield
Posted up on 23rd June 2023