Isle of Man marketing and PR company Ashgrove Marketing has joined forces with the Isle of Man Woodland Trust to launch Plant It Forward, a campaign to plant more trees for the Island's future generations.
The aim is to significantly boost the number of native trees planted by the trust to increase the Island's bioabundance and provide rich natural environments for generations to come.
The trust planted 5,947 trees in 2020 across a number of locations, predominantly using native Manx species.
Ashgrove founder and Managing Director Terry van Rhyn said the idea for Plant It Forward came after the company decided at the end of last year to plant one tree for each day its office had been closed due to the coronavirus lockdown.
'So far, we have funded 122 new trees and the more I learned about the work that the Isle of Man Woodland Trust does and how important trees are for our environment, the more I wanted to help,' Terry said.
'We have developed the Plant It Forward campaign as a way of encouraging other people to join in and help the Trust, whose members do such a great job in restoring former woodland and creating new areas of tree cover for the benefit of the Island.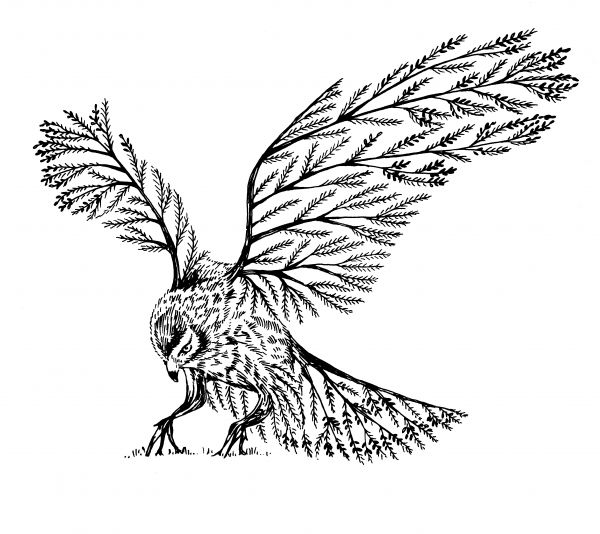 'We've also made it part of our pledge on becoming a UNESCO Biosphere Isle of Man Partner, the first marketing and PR agency on the Isle of Man to do so.'
The campaign will feature a series of unique hand-drawn illustrations to highlight the many benefits of trees, with the adverts being run free of charge in Portfolio magazine throughout 2021.
Falk Horning, chair of the Isle of Man Woodland Trust, said: 'We were delighted when Ashgrove Marketing got in touch and said they would like to develop a tree planting campaign for us.
'As a small charity, we don't really have the resources for specialist marketing or promotional activity, so it's really exciting to have the backing and talents of a professional agency behind us.
'The team at Ashgrove are clearly passionate about looking after the environment and we're looking forward enormously to working with them to increase native tree planting in the Isle of Man.
'More native trees such as oak, hazel, elder and alder mean that more of our indigenous wildlife can be protected as well as offering all the benefits of cleaner air, better soils and simply nicer places to be.'
Ashgrove Marketing is now looking for other companies to support the Plant It Forward campaign.
'We know there are many businesses out there who are looking for a way to contribute to positive environmental action and help preserve the Island's biodiversity for future generations to come,' said Terry.
'Plant It Forward is a really simple way to help, whether by funding just a few trees as a one-off or making it a regular part of CSR activities.
'The cost for a new sapling is only around £3 so you can make quite an impact even with a small donation.
'The IoM Woodland Trust is also always looking for helpers to assist in actually planting the trees so some companies might also like to consider including tree planting as part of their voluntary or corporate team building events.'
For more information on Plant It Forward, click here.
Posted up on 11th April 2021