Sight Matters looks after the interests of around 500 blind and visually impaired people on the Isle of Man. It works with many people, charities, organisations and businesses to offer volunteering opportunities and promote good practice when dealing with blind and visually impaired people.

It recently opened The Freedom Field, an area of land at its Onchan headquarters to enhance interaction between its blind and visually impaired members and nature. Ian Cooil, Chief Executive of the charity, writes about the new space.  
This summer, we were delighted to officially open The Freedom Field; a one-of-a-kind garden project designed to create a special sanctuary to support people going through a difficult time.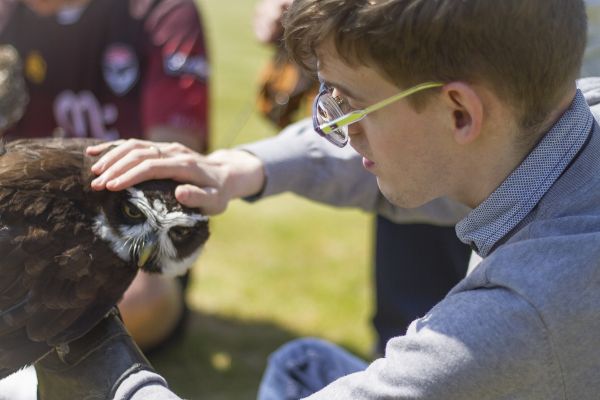 The Freedom Field, which sits just behind our headquarters in Onchan, aims to provide a safe space for exercise, relaxation and reflection. Utilising the healing and therapeutic benefits of nature to support the physical and mental wellbeing of those who use it, it comprises three primary zones.
The Freedom Run: A secure and spacious space for assistance dogs to exercise freely, providing an opportunity to strengthen the bonds of trust and friendship between four-legged friends and their owners. It is a safe space, free of distraction, carefully designed to allow access for people with a range of disabilities, including wheelchair users.
Paws For Thought: Memorial Area: A peaceful area of remembrance for passed away canine companions consisting of a patio, garden and memorial wall displaying paw print tags. The patio provides space for larger memorial messages, while the garden is a place of quiet reflection where pets' ashes can be shattered among the flower beds.
The Sanctuary: A tranquil spot for blind and visually impaired people or anyone facing challenging times to share with a pet, friend, relative or professional to sit quietly, chat or talk through problems. The Sanctuary has been thoughtfully designed to ensure each of the three seating areas offers privacy and peace as well as encouraging birdlife to thrive. This dynamic area is small in size but big on impact.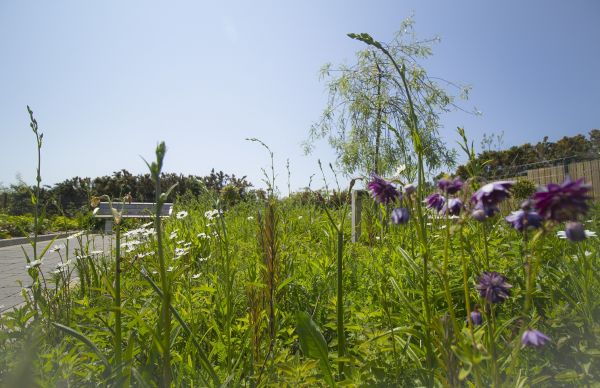 Each area has been created with accessibility for blind and visually impaired individuals and wheelchair users at the fore. However, once established, it will also be open to individuals from the wider community who may be dealing with a range of challenges.
The garden, on former wasteland, has been designed by a qualified landscape architect, taking into account the needs of everyone who will use it. Incorporating local flora and fauna, it is a sanctuary for wildlife and hopes to encourage all kinds of animals to thrive including birds and hedgehogs.
The team at UNESCO Biosphere were a great help in the early stages of the project, offering valuable advice from a biodiversity perspective.
Keep up to date with The Freedom Field by following its progress on Facebook.
Posted up on 17th October 2021