Students at University College Isle of Man are staging a conference exploring the links between sustainability and health. They tell us more about it.
We are a cohort of Public Health degree students at University College Isle of Man, in affiliation with the University of Chester.
As part of our second year, one module requires us to hold a conference exploring environmental sustainability and the impacts on health.
We felt this was a good opportunity to highlight important issues that have since been clouded by the current Covid-19 pandemic.
Our conference title is Sense & Sustainability, a catchy play on words relating to our overall theme.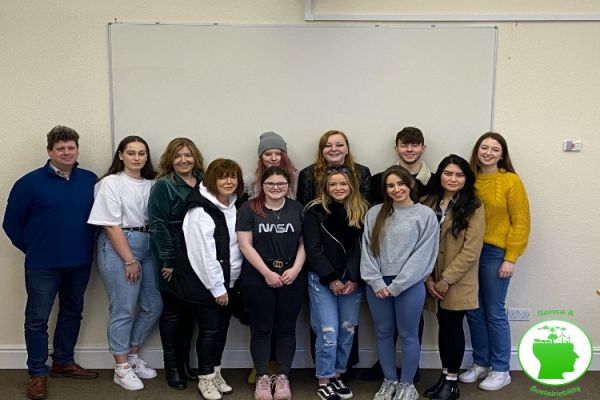 Taking pride in our Island's UNESCO Biosphere status, we want to showcase how local initiatives are taking steps toward improving environmental sustainability on the Isle of Man.
We have invited various guest speakers to raise awareness around different topics, such as waste management and renewable energy, enabling them to discuss sustainability in different areas and how this contributes towards our Biosphere status and the overall benefits to our health. 
The conference will take place on 15th March 2022 at the UCM main hall. Our first guest speaker is planned to start at 10am, with arrivals from 9.30am.
Refreshments will be supplied free of charge, with lunch and ample tea breaks throughout the day.
Stalls will also be available from 3.10pm which will allow small Island businesses and charities to promote sustainability, and give individuals the opportunity to network with like-minded people.
Everyone is welcome to attend, with tickets available now.
They can be obtained through our Facebook and Instagram pages @senseandsustainability2022, or by emailing us via Studentconference2022@gmail.com
Posted up on 6th February 2022