Art students at University College Isle of Man (UCM) have spent the autumn term creating work inspired by our UNESCO Biosphere. Colette Davies, Lecturer in Fine Art and Critical and Contextual Studies and Level 3 Art and Design Course Leader, explains the project:
The Isle of Man symbolises the intricate relationship between humanity and the environment through its UNESCO Biosphere status, which is not merely representing a protected area; but is a living laboratory for sustainability and biodiversity.
My colleague Shelley and I wanted our Level 3 Applied General Art and Design and Level 3 and 4 Foundation Art and Design students at UCM to recognise the value of gathering primary research from the place that they live. To open new eyes to the sights that they perhaps unconsciously see daily and to actively use their gathered primary research throughout their first art project of the new academic year. So, we wrote them a six- week art and design project and titled it 'Biosphere'.
For art students at UCM this realm is an expansive canvas for exploration and interpretation. The Biosphere serves as a wellspring of inspiration, a classroom without walls where creativity flows freely. Amid the vibrant tapestry of flora and fauna, students embark on a journey to connect profoundly with nature.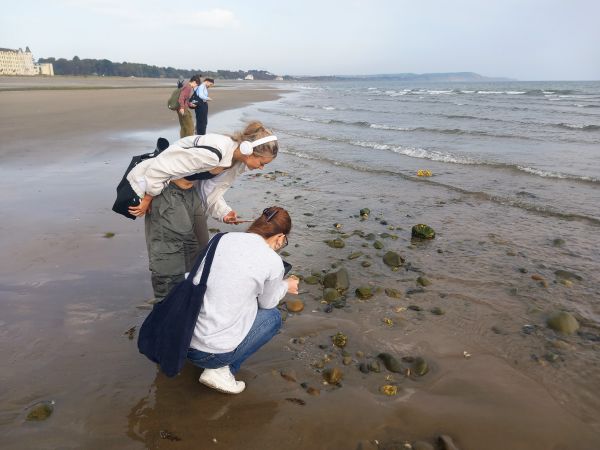 Dawn Colley, from UNESCO Biosphere Isle of Man, joined us in Ramsey, and we explored the North Shore, with crabs, seaweed, shells, and fossils.
We created group sculptures in Poyll Dooey with the essence of Andy Goldsworthy using nothing but what was around us. We finished the day in the Milntown Gardens, where we had been kindly given free access for photographing and sketching the plants.
As they ventured into the Biosphere, the art students were welcomed by the whispering winds, rustling leaves, and the sounds of seabirds and lapping waves. These encounters with the environment can ignite a sensory awakening, forging a deep-rooted connection to the land and sea.
This project encourages students to find inspiration not in studios but in the living, breathing world outside. In this immersive experience, we hope that they begin to gain a profound understanding of environmental stewardship. To realise that their creative expressions can be catalysts for change, making them ambassadors for conservation.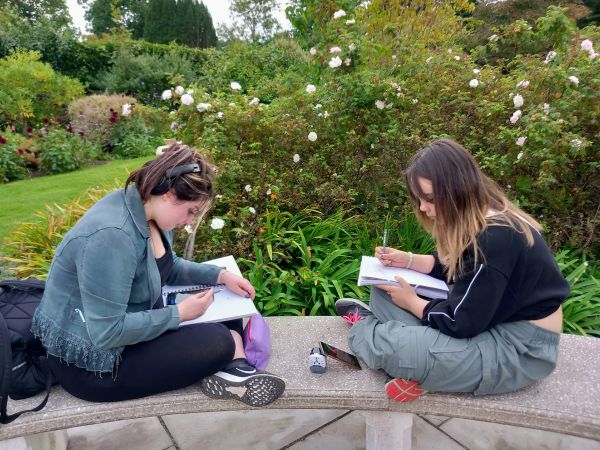 The intention of the project is to cultivate this deep connection with the Isle of Man Biosphere, thereby fostering environmental responsibility in art students.
They hopefully will become more aware of ecosystem fragility and the importance of conservation. This new-found awareness can instil a sense of purpose and well-being as they contribute to protecting the natural world.
Education plays a pivotal role in advancing this connection and by bringing art students into the natural environment, it enriches their physical, mental, and emotional well-being. It reconnects them with nature, offering serenity and reducing stress. Nature inspires creativity, elevating their artistic skills and self-esteem.
The Biosphere encourages mindfulness and introspection. Students find moments of contemplation, fostering mental clarity and reducing anxiety. Observation and creation in this serene environment become a form of meditation, promoting balance and well-being.
Exploring the Biosphere involves physical activity, releasing endorphins that boost mood and vitality. This holistic approach to well-being encompasses both the mind and body.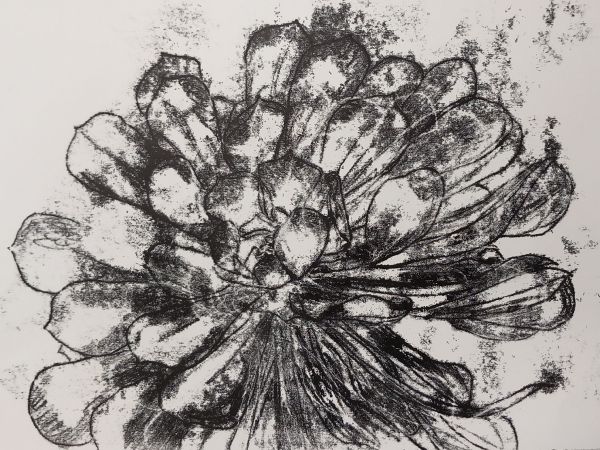 My colleagues and I were keen to focus on promoting the idea of slowing down and engaging in close observation of nature, which enhances artists' skills, inspires creativity, and fosters a profound connection with the world around them. It allows for the capturing of intricate details, ignites inspiration, sharpens observational skills, and nurtures patience.
Close observation fosters empathy for subjects, adding emotional depth to artwork. It promotes mindfulness and presence, reducing stress and enhancing focus. Artists gain a deeper understanding of subjects, enabling more authentic artistic expressions.
Already, students have been using their Biosphere research in print-making, ceramics, 3D, digital, drawing, painting, and many other forms. These creations will form the beginnings of their portfolios as universities appreciate the evocation of a sense of place in their work. The Island environment is so different, and it allows our students to stand out.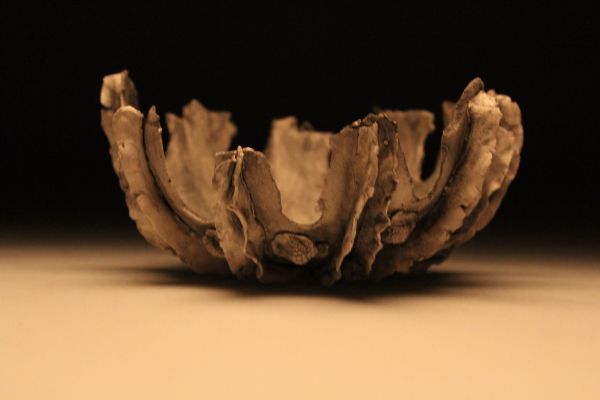 Posted up on 2nd November 2023