Photos of a cheeky seal joining Manx Wildlife Trust CEO Leigh Morris on a dive off the Isle of Man last week have enchanted social media viewers. Leigh, who moved to the Island this year, describes his incredible close encounter with the curious creature and extols the joys of diving in Manx waters:
I've been a SCUBA diver for almost 20 years and knew before I moved to the Isle of Man in January 2020 that the diving around the Island is world class and some of the best in the British Isles.
Since arriving, I've been delighted to join two active dive clubs, Biosphere Partner Discover Diving, run brilliantly by Michelle and Steve, and the Isle of Man Sub-Aqua Club, both of which are based in Port St Mary. This gives me lots of opportunities to dive and I am also developing my technical diving skills/qualifications at the same with Steve and Michelle.
Post the Covid-19 lockdown ending, I've been diving weekly and have already discovered that the diving around the Island offers a wonderful variety. Some of the best experiences so far (in no particular order): exploring the caves at the Sugarloaf (and enjoying being circled by diving Guillemots); great wrecks (including the Thracian and Afton); spectacular reefs with a tremendous range of marine life covering them (including, notably, the Burroo at the south of the Calf); finding old bottles/jars discarded by passengers on the 'bottle run' out Douglas harbour and, most recently, a spectacular dive in Gibdale Bay on the north side of the Calf of Man, where myself and my dive buddy Ben spent an hour with many friendly seals, which became more and more curious and bold as the dive progressed.
I have dived with seals in other places, including the Farne Islands, but our dive in Gibdale Bay was the best by far.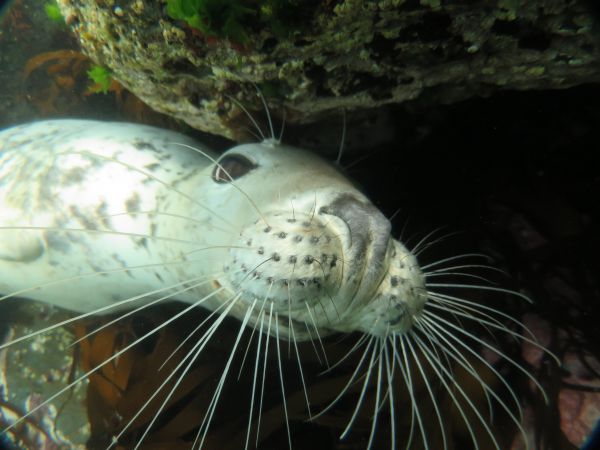 The Atlantic Grey Seals love to approach from behind and 'nibble' your dive fins or sneak up on you through the kelp and boulders.
This allowed us to take several great photos/films, including this one of a cheeky seal that just sneaked up underneath me.
As my dive buddy said when we surfaced: 'An incredible experience.'
It was a fantastic example of the wonderful nature that covers and surrounds us in the Isle of Man.
Always follow the Seal Code of Conduct.
Website: https://www.mwt.im/
Twitter: @MorrisLeigh and @manxnature
#ManxNature #CloserToNature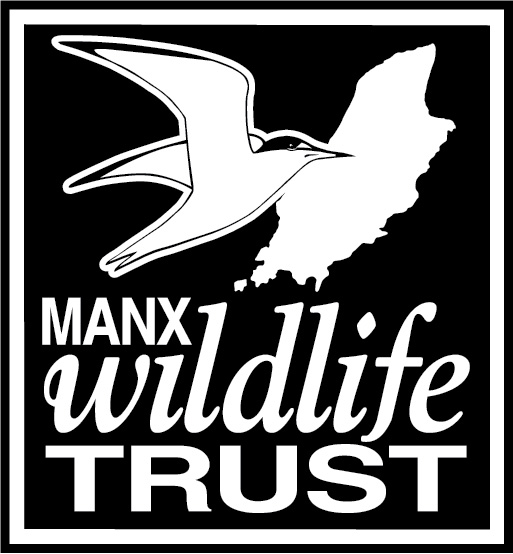 Posted up on 3rd August 2020