The environmental, cultural and financial value of UNESCO designations is highlighted in a report published today.
The Isle of Man is a UNESCO Biosphere Reserve and encourages balance between people and their environment and promotes sustainable living.
The Island's Biosphere is one of 160 sites that come under the UK National Commission (UKNC) for UNESCO. As well as eight fellow UK and Ireland Biospheres, there are World Heritage Sites, Global Geoparks and Creative Cities.
'The National Value of UNESCO Designations to the UK', published by the UKNC, is the first report to comprehensively examine the environmental, cultural and financial contribution UNESCO designations make to their locations.
UNESCO projects help build a greener, more equal and more peaceful world, as aspired to in the UN's 17 Sustainable Development Goals (SDGs), the report says.
UNESCO and the UKNC play a crucial role in developing and strengthening partnerships between designations and the institutions and people in them.
The report examines 76 UNESCO designations in the UK and estimates that they generated £151 million for their economies annually.
The report features chapters on UNESCO Biosphere Isle of Man's badge for Girlguiding Isle of Man, which encourages Rainbows, Brownies, Guides and Leaders to carry out tasks relating to the SDGs.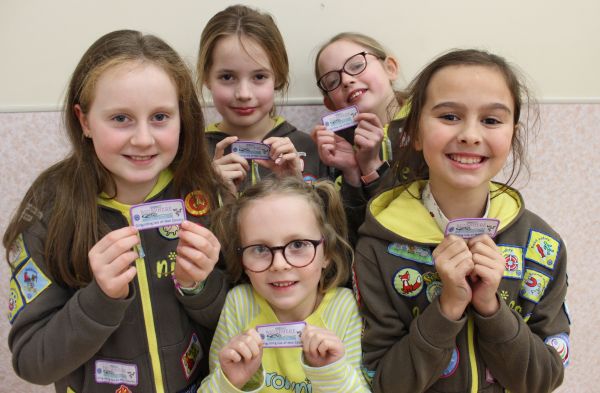 It also features the good work of Bill Dale BEM and Beach Buddies Isle of Man. 
Geoffrey Boot MHK, Minister for Environment, Food and Agriculture with the Isle of Man Government, said: 'The Isle of Man is proud to be the world's only entire nation, land and sea, UNESCO Biosphere, and to be playing a part in creating a more sustainable future for us all.
'The role of our UNESCO Biosphere – to work together to find balanced and innovative solutions that benefit our communities economically, environmentally and culturally – is in sharp focus as we begin to emerge from Covid-19.
'This comprehensive report demonstrates the huge value of us belonging to, working with and learning from, the UNESCO movement throughout the UK and beyond.'
James Bridge, Secretary-General of the UKNC, said: 'Our research reveals the unique value offered to us all by the UK's UNESCO projects. They embody community, enabling us to preserve and enjoy our most special places and culture. They also pioneer solutions to some of the world's most pressing problems and inspire hope in these unprecedented times.'
Read the full report here
The UKNC research will be shared with 193+ UNESCO National Commissions around the world.
Note:
UNESCO Biosphere Isle of Man comes under the UKNC for UNESCO because the Commission advises and supports projects in the UK, the Crown Dependencies and the Overseas Territories.
Posted up on 25th June 2020