Don't mess up the Isle of Man.
That is the message from Geoffrey Boot MHK, Minister for Environment, after he and his wife Suzie went out on a Sunday morning patrol with PlasticBusters.
The volunteer group picked up litter on the banks of the Middle River, by the industrial estate, and the River Glass, around the perimeter of the National Sports Centre.
Although PlasticBusters only cleaned the areas at the start of the year, they filled 20 bags with waste and retrieved larger items, too, including a rug, a kettle, a lawnmower, books and a kitchen bin.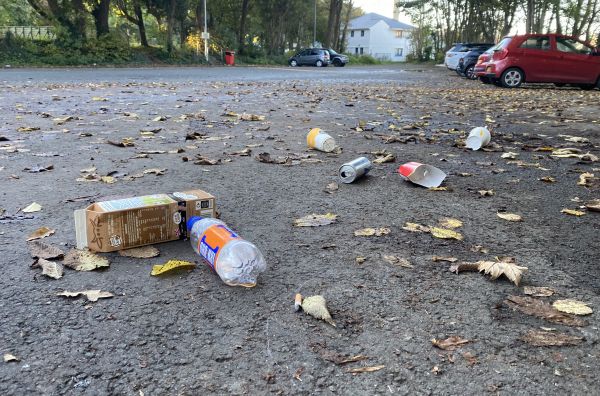 Fast food litter the group picked up
Litter collected was properly sorted and disposed of at the Eastern Civic Amenity Site.
Minister Boot said: 'In awarding us Biosphere status, UNESCO recognised the Island has an outstanding environment and a population committing to keeping it that way.
'The vast majority of people maintain pride in our Island by properly disposing of litter.
'However, a small minority are too lazy to place their litter in a bin or take it home with them and make it someone else's problem and I cannot understand this mentality.
'The Isle of Man Government is striving to eradicate needless single use plastic via its strategies and our UNESCO Biosphere Project Officer works in schools, all of which are Biosphere Partners, to educate young people on the importance of taking care of our environment.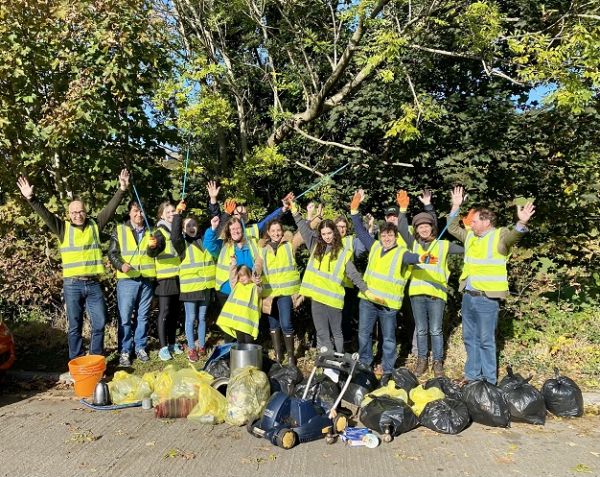 Minister and Mrs Boot with PlasticBusters
'I am grateful to PlasticBusters, 3 Pieces of Plastic, Beach Buddies and other groups and individuals who do their bit, week in, week out, to pick up litter and keep our Biosphere beautiful.'
Formed 10 months ago, PlasticBusters has already carried out 18 group events and collected a tonne of litter, despite the restrictions imposed on getting together during Covid-19.
Its influence has spread and it has 1800 supporters in 70 countries, who organise their own events.
PlasticBusters founder Jaime Amoedo said: 'I am grateful Minister and Mrs Boot joined our volunteers for the session, saw our challenges and helped clean up two areas.
'Our greatest concern is that during this session, waste was found close to rivers and could have entered the water, polluting our coastline and sea and imperilling bird and marine life.'
For information on PlasticBusters, visit its website or Facebook page.
Video: PlasticBusters recover a lawnmower.
Posted up on 19th October 2020