The Isle of Man has two representatives on the Island Innovation project, a programme with a mission to drive sustainable change across islands and rural areas around the world.
Leigh Morris, CEO of Manx Wildlife Trust (MWT), and Wendy Shimmin, from the One World Centre, have been selected as Island Innovation ambassadors.
They are tasked with connecting with 344 other ambassadors on islands across the globe and sharing best practice and knowledge for the common good.
Island Innovation is a social enterprise and digital media platform created from the belief that people on islands and in Small Island Developing States (SIDS) have vital knowledge that can significantly help poorer nations and developed countries become more sustainable, as well as teach everyone about how to live more harmoniously with the natural environment.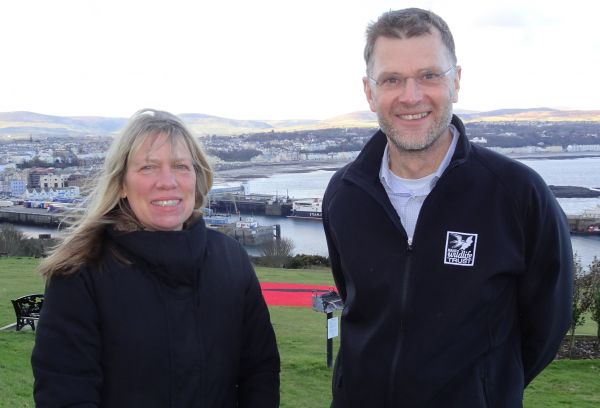 The ambassador programme seeks to develop a global support network that will improve the social and environmental conditions within remote and rural communities, something that Leigh is keen to harness.
'Through the Island Innovation network, the Isle of Man has a wonderful opportunity to be a role model for other small islands, particularly with our UNESCO Biosphere status, as well as learning much ourselves,' he said.
'Earlier this year, MWT joined the UK Overseas Territories conservation Forum (UKOTCF), an umbrella body linking organisations across the islands of the UK Overseas Territories and Crown Dependencies. There is a huge diversity in both environment and economic development across the UKOTCF and, as an Island Innovation Ambassador, I'm looking forward to developing more collaborative links for MWT, the Isle of Man, and other UKOTCF members with the wider global island community."'
Meanwhile Wendy, on behalf of the One World Centre, is looking to develop useful links with other islands and promote innovative solutions to common problems through good global citizenship.
'When it comes to sustainability, it is important we think not just about our own island. We need to take a global perspective,' Wendy said.
'As the coronavirus pandemic has demonstrated, we are all inextricably interlinked and interdependent on other countries, communities and cultures. It's important that we recognise that and work together to look after our planet and to ensure good prospects and prosperity for all.'
Posted up on 12th February 2021