Tim Nicholson developed a keen interest in a particular group of Manx marine molluscs, whose scientific name means 'naked gill'. He tells us more about his passion and his new book, which is all about about Manx nudibranchs.
What sparked your interest in nudibranchs and sea-slugs?
Since moving to the Isle of Man in 1993, my interest in nudibranchs and sea-slugs has grown in parallel with my interest in underwater photography. The light and visibility conditions encountered in Manx waters only very occasionally allows the taking of sweeping, wide-angle pictures of the marine-fauna covered underwater landscapes that can be found here. In general, more success as an underwater photographer can be achieved by focusing on close-up and macro type shots. Nudibranchs and sea-slugs are excellent subjects for this type of photography, as they are small, very beautiful, and don't move very quickly! And, of course, once you have a photograph of something like that, you want to know what it is and learn a little about it.
What was the most challenging aspect of writing the book?
Actually identifying many of the animals in the photos. There are a lot of resources available to help with this, both printed and on the Internet, but what I soon came to realise is that there is still scientific work going on that is questioning existing species, identifying new species, and moving species between genera. For example, since starting to write the book, which is now around 3 years ago, two Polycera species that I knew of have now become four, whilst several species that I originally knew in the Coryphella genus have been re-assigned to the Flabellina genus, then to a new Fjordia genus, and are now back in the Coryphella genus, again with an increase in the number of species. This presents obvious difficulties when trying to identify and write about specific species, and has meant several re-writes of certain areas of the book, but the realisation on my part that the process of species identification is still on-going I have found to be fascinating, despite the challenges.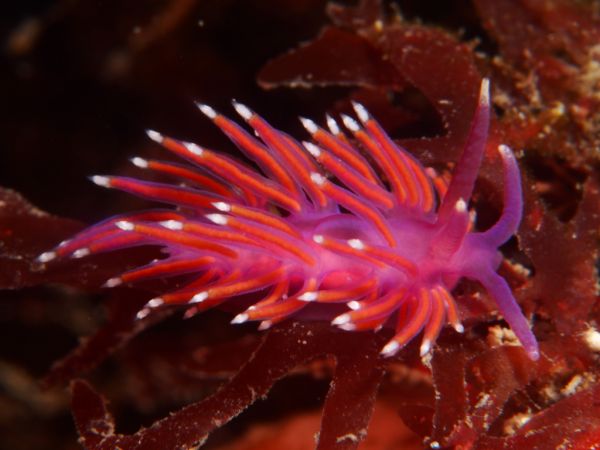 Edmundsella pedata (Tim Nicholson)
Do you have a background in marine biology?
I am not a marine biologist. My background is in Mathematics and Computer Science, and my career is in IT. The process of me learning about taxonomy and species identification has been driven entirely by me trying to identify the nudibranchs and sea-slugs in the photographs I have taken. I have found this process extremely interesting, and have tried to document my learning in the book in a manner which I hope is understandable and will appeal to the other non-biologists out there.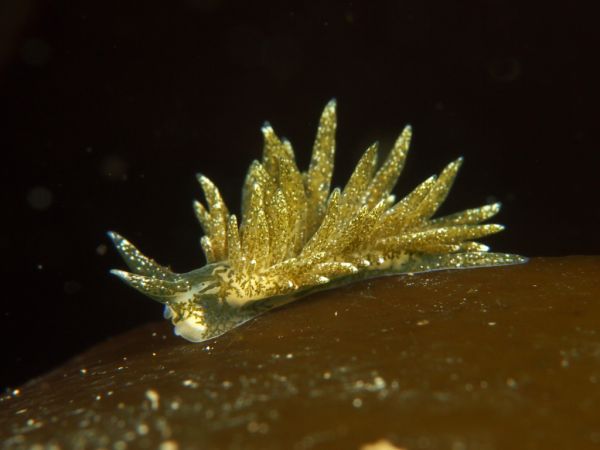 Placida dendritica (Tim Nicholson)
What is the purpose of the book?
I realise that the book will, perhaps, appeal primarily to SCUBA divers as an identification guide, but this was not my primary purpose in writing the book. I find it fascinating that these complex and colourful creatures live so close to the coast of the Isle of Man, and hence close to the many people who live there, and yet most of these people will never see a nudibranch or sea-slug first hand. I hope that the book will appeal to those who are interested in general in the natural heritage of the Isle of Man, and help raise awareness of the beauty that exists in the marine environment which surrounds us.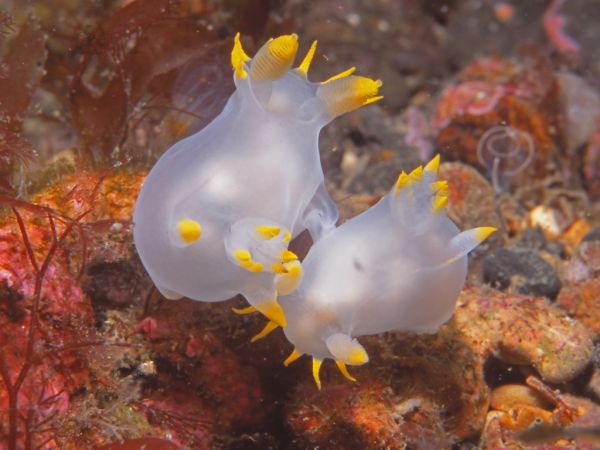 Polycera kernowensis (Tim Nicholson)
Where can I buy the book?
You can buy the book from the Manx Wildlife Trust shop in Peel, Discover Diving in Port St. Mary, or from the seasearch website. Alternatively, you can contact the author direct via timnicholson@manx.net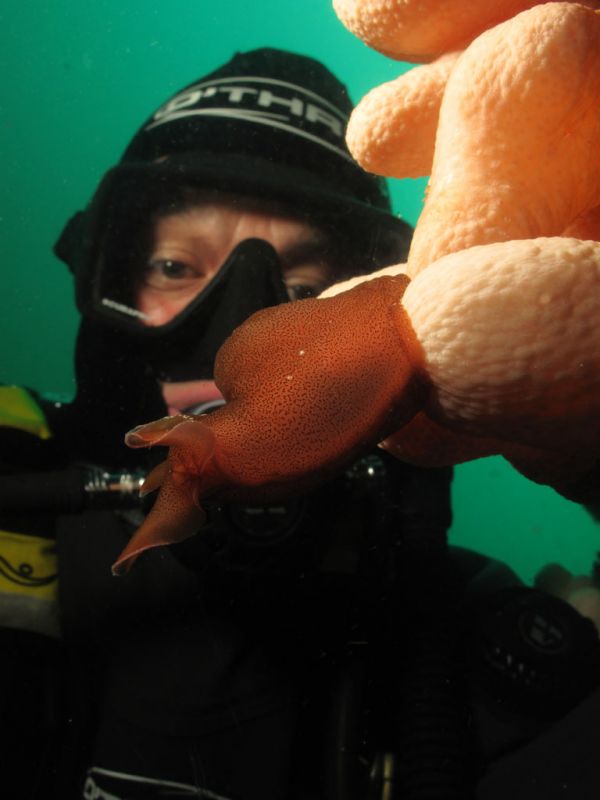 Tim's selfie with Aplisia Punctata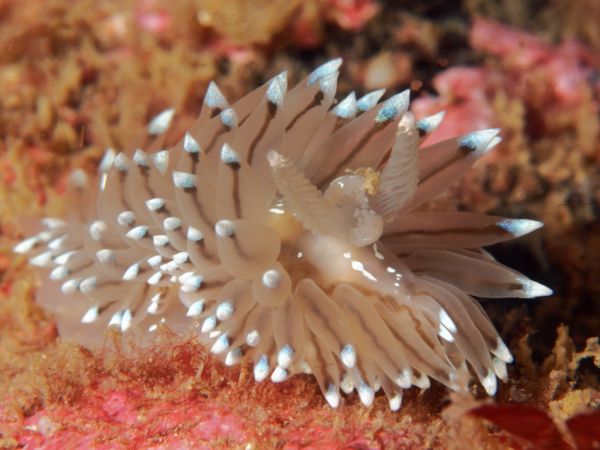 Antiopella crisata (Tim Nicholson)
Cover Image: Coryphella lineata (Tim Nicholson)
Posted up on 18th November 2022