Sandy Huyton tells us about a hobby that has sprouted in lockdown - making greetings cards and 'favours' for special occasions that can be planted and will help feed pollinators:
Throughout the first lockdown in 2020, I found myself exploring ways and means of reusing my own household waste paper.
With a family wedding coming up later in the year I offered to make their eco-friendly biodegradable wedding favours.
Having created my own wildflower garden four years prior and collected many different wildflower seeds, I started to experiment by making different shapes and sizes of seeded paper.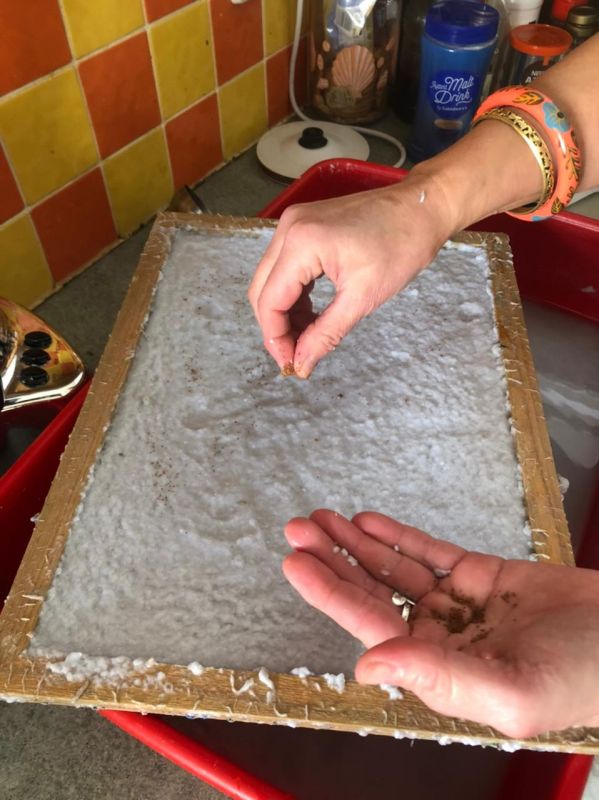 I had never made any type of paper before but I found myself totally connected to the ethos of recycling paper into seeded paper and making it plantable to benefit our garden pollinators.
Over the last 12 months, this new interest became a great passion and lockdowns have given me time to think of different designs and shapes - and about which seeds attract bees and butterflies.
So Blooming Papers Isle of Man sprouted.
Using the old method of a frame and deckle, I discovered how to make different thickness of paper, which was great fun.
Using an old plastic tub I found in the shed, my kitchen became my workshop and still is.
The fascination of making paper led me to research the paper-making industry on the Island dating back to the 1700s and early 1800s, when old rags and linen were used.
The name Lewthwaite is closely associated with the paper-making business on the Isle of Man. A really interesting history.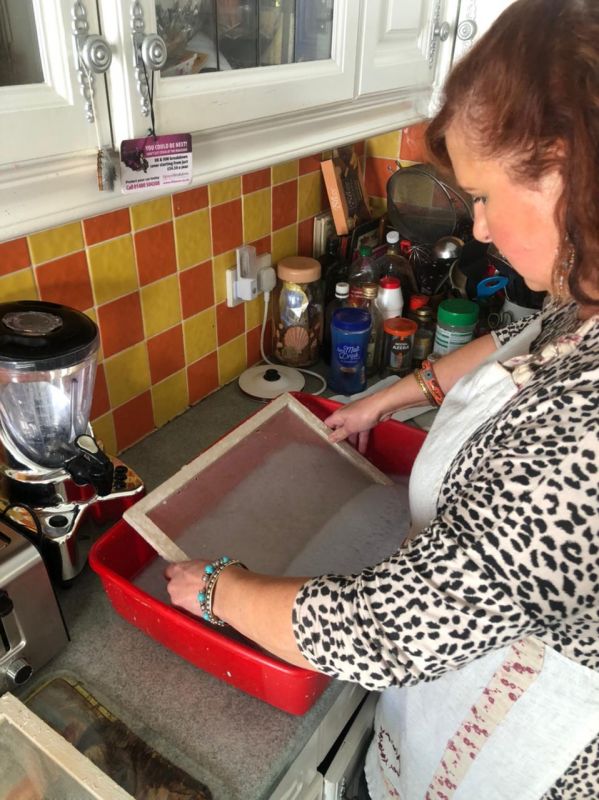 I initially shared my paper with family and friends, asking them to plant them and keep me posted.
As I grew into my new venture, and gaining more confidence, I found myself being asked to make wedding , funeral and party favours, as seeded paper was an unusual form of expression and a great way to protect our environment.
Weddings would have the theme 'sow the seeds of love', funerals 'forget me not' and party favours 'happy beeday'.
It then made sense to introduce herb paper, which has become popular as it can be planted indoors or outdoors. A plantable gift that you can eventually eat.
Watching your plantable paper grow gives such joy, with the pleasure of lots of species of bees and butterflies visiting your garden.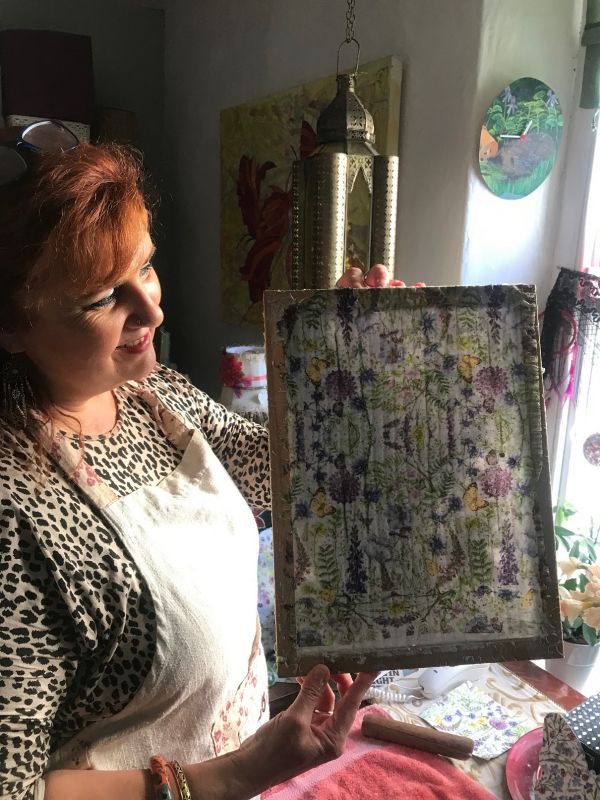 I recycle my teabags so, again, experimented with adding tea to my paper mulch and I loved the earthy colour it gave when dried. Tea being rich with nitrogen nutrients for your soil, it felt the biodegradable paper was also sustaining life beneath the ground.
For inquiries about greetings cards and favours, visit our facebook page Blooming Papers IoM, email us at bloomingpapersiom@gmail.com or ring 07624 413921.
Posted up on 15th May 2021