A new outing for beach cleaning charity Beach Buddies forms part of the inaugural Isle of Man Festive Walking Festival:
Beach Buddies is switching attention to inland litter and hosting a brand new event in the New Year with a 'Walk and Clean' in South Barrule Plantation on January 3rd.
It's part of the Isle of Man Festive Walking Festival, an event created by Kate Bergquist, the Isle of Man's newly appointed Walking Champion.
The Beach Buddies event takes place in the morning, whatever the weather, with the temptation of cakes and hot drinks afterwards.
Bill Dale BEM, Beach Buddies' founder, said: 'We have wanted to organise more clean-up events inland for some time, and have held a few with companies and schools which have been a major success, so this is a chance to open up the idea to the general public for the first time. The initial response has been very positive.'
The festival takes place from December 18th to January 3rd.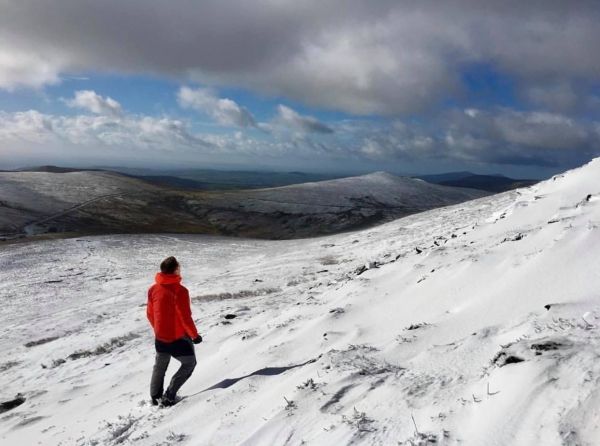 Each walk offers something different, ranging in difficulty from a short, gentle, stroll to a tough six hours from Ballaugh to the top of Snaefell, which includes an 850-metre ascent.
Choices include a walk visiting keills; a Christmas tree hunt; a coastal walk with cliff abseiling; a shepherding walk and a family bushcraft walk in Dhoon Glen. There's even a walk which finishes with a canoe journey down the Sulby River, ending in Ramsey harbour.
Each event is hosted by experienced walkers/organisers, with small fees payable for most walks.
Kate said: 'I was appointed Walking Champion for Visit Isle of Man for a 12-month period to assess the viability and opportunities for walking holidays as a means to grow visitors.
'I identified a perfect opportunity, while the Island's borders are still closed, to develop an out-of-season walking festival. I wanted to trial the concept with residents. If it is successful, it may be something we add to the overall Isle of Man events calendar.
'Whether you want a peaceful stroll, a challenging hike, a family outing or more in-depth sightseeing and adventure, this festival is sure to add something special to your Christmas holidays.
'I felt residents needed something positive to end a challenging year. The festive season can also leave many of us feeling overwhelmed, stressed and disconnected from nature, so these winter walks will help us unwind and connect with new people. We've got a winter wander for everyone.'
Posted up on 11th December 2020