For our November Partner Profile, businesswoman Georgie Revill gives us a flavour of what goes on in the beautiful setting of The Cook Shack:
Considering the Isle of Man became the only entire nation UNESCO Biosphere in the world in 2016, The Cook Shack was quick off the mark and delighted to sign the pledge as a Partner in May 2018. 
Our whole ethos has always been around education, conservation and promoting local. Our unique, bespoke shack was constructed using timber that had been harvested responsibly from well managed forests that are continuously replenished, with the assurance of no damage to the surrounding environment, or to native flora and fauna.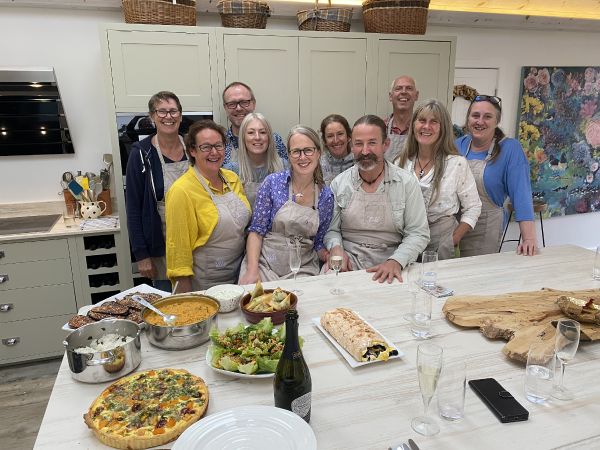 Our business was borne 10 years ago from the absence of cookery schools on the Island and the discovery of Laxey Flour Mill (established 1860) which mills Manx grains for making delicious breads and cakes. 
Using a welcoming and enthusiastic demeanour, we guide attendees on the various uses of our Island's bountiful produce, for a fun, entertaining and educational experience, with added emphasis on always supporting our local farmers and fishermen.  In 2019, The Cook Shack received the DEFA Special Recognition Award for promotion of all things local.
The Cook Shack faced with its beautiful waney cedar, steel roof and large windows which give the feeling of bringing the outside in, was completed by a local carpenter in October 2016 along with high raised beds for vegetable and edible flower growing, replacing the footprint of a 'not so beautiful' garage on our property, and enjoys views across the Ayres' Nature Reserve to Scotland and Cumbria.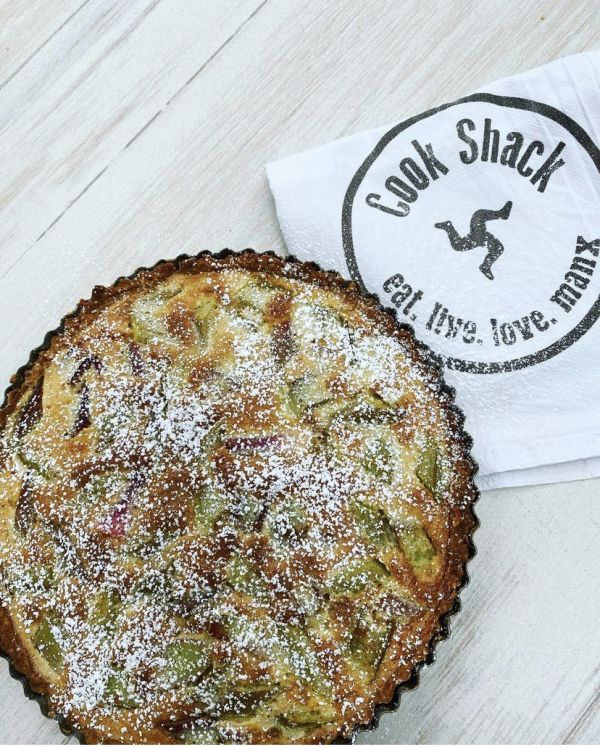 Having made the decision to move the business out of our home kitchen, it was evident that our local parish of Bride is indeed a 'destination' and a very special part of the Island, surrounded by well-maintained agricultural land. We are often told that the area exudes a feeling of peacefulness and tranquillity.
More than 200 trees have been planted in the past 20 years, many native varieties, and a delightful winding path through them provides a calming avenue for attendees and wildlife to enjoy in harmony.
It's not your average cookery school: it's more a four hour cookery experience tailored to the needs of the clientele.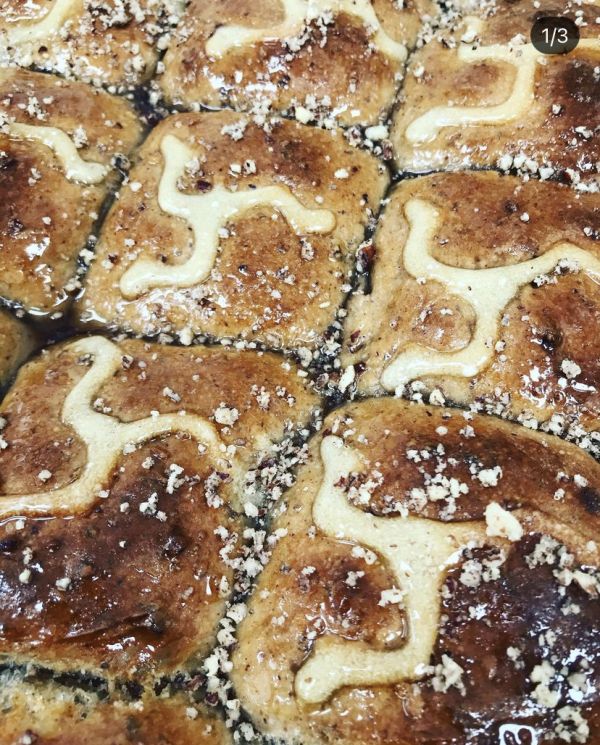 We feel very passionate about being inclusive, and have welcomed many diverse groups from Autism Initiatives, Learning Support Units, the Manx Deaf Society and Sight Matters, to name a few.
These activities and engaging with local radio stations, frequent newspaper articles, school visits, judging shows, greeting visiting journalists and farmers' clubs, encouraging new entrepreneurs and being a voice for the future of the Island's food chain has made it a wholesome, community-based business.
Next month we welcome another Manx collaboration, Helen Winter Textile Art.  Two consecutive days of wool felting and enjoying the fruits of our Island, what's not to like!
Posted up on 17th November 2021