By Jacqui Keenan, Manx Blue Carbon Project Officer
Did you know that around 87% of the Isle of Man's territory actually lies beneath the waves? We're more of a sea nation than an Island nation.
It's easy to take the sea, and all the ways it helps us, for granted. In February 2022, the Manx Blue Carbon Project set sail on a three-year mission to better understand how the sea and the incredible life within it can help us respond to changes in our climate, and how we can restore lost marine life. Just over halfway through the project, we're giving you a peek at our progress.
Blue carbon is carbon which is naturally stored in the sea – absorbed from the atmosphere and stored away by plants and animals underwater, just as trees and plants do on land. Blue carbon ecosystems also give food and shelter to an amazing array of sea creatures (which in turn supports our fishing community), protect our coasts and communities from waves and coastal erosion, and clean our air and water.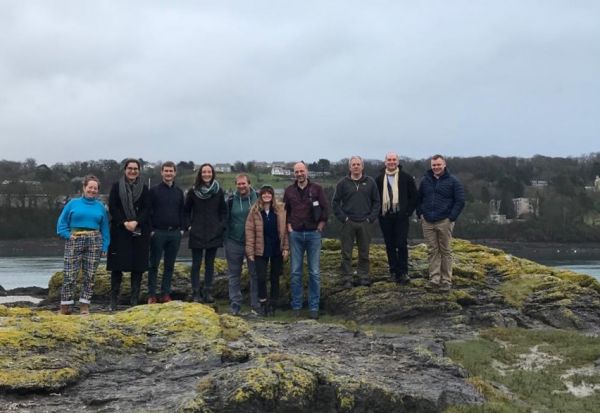 Manx Blue Carbon Project partners 
The Manx Blue Carbon Project is finding out:
·         Where and how much blue carbon is stored in Manx waters;
·         How thriving blue carbon ecosystems contribute to a thriving life on land, and;
·         How we can best live and work for the benefit of both us and the sea we rely on.
Working with our brilliant project partners, we've already learned more about some of our most significant blue carbon ecosystems.
·         Saltmarshes: Areas at Poyll Dooey, Port Cornaa, and Langness are small but mighty carbon stores – with the highest concentration of carbon in our blue carbon ecosystems.
·         Marine mud: Due to its sheer size, our most significant carbon sink is likely to be the huge patch of marine mud off the west coast of the island.
·         Seagrass: Although small, there are more seagrass beds than previously thought on our east coast – including totally new patches discovered by Manx Wildlife Trust and Seasearch.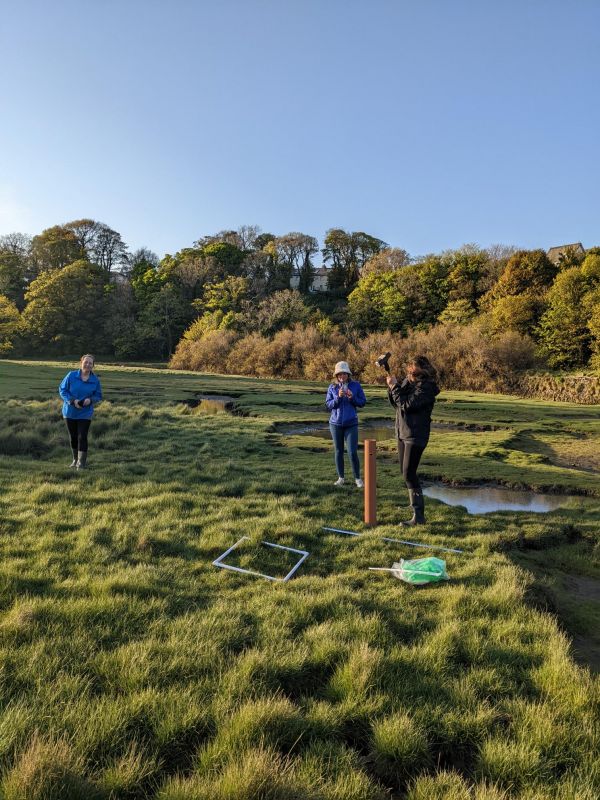 Saltmarsh coring at Poyll Dooey (Hannah Muir)
You can read the full midway report here and find out what we're up to next; we'll share highlights through Net Zero and Biosphere channels as we go.
Watch the beautiful 10-minute film Sleih ny Marrey: People of the Sea, about the project, or find out more at the Manx Blue Carbon Project website.
The Manx Blue Carbon Project is hosted by the Isle of Man Department for the Environment, Food, and Agriculture, and funded by the Climate Change Transformation Fund.
Main photo Jax Keenan with kelp (Lewis Jefferies)
Posted up on 6th November 2023