Exam students the world over are learning about marine conservation in a UNESCO Biosphere setting thanks to a new resource. One of its authors, Paul Roobottom, a lecturer at University College Isle of Man, writes:
Cambridge Assessment International Education produces qualifications for learners around the world including Cambridge IGCSE™ and A Level qualifications. Its A Level and Cambridge IGCSE Marine Science qualifications have recently been updated to reflect changes in how we think about and manage our marine world. The section on conservation now includes the use of UNESCO Biosphere reserves as a strategy to help conserve marine species.
Cambridge University Press produces resources to support learning for these courses. I was invited to join the author team to help produce a new student workbook to support the revised A Level in Marine Science. A new version of the coursebook was also published incorporating information about UNESCO Biospheres.
As a member of the author team I suggested to the author writing the chapter about conservation, Matthew Parkin, that he could feature the Isle of Man as the only jurisdiction that is entirely designated as a UNESCO Biosphere. Matthew researched and wrote a section about the status of the Isle of Man as a UNESCO Biosphere which now features in the published version of the coursebook.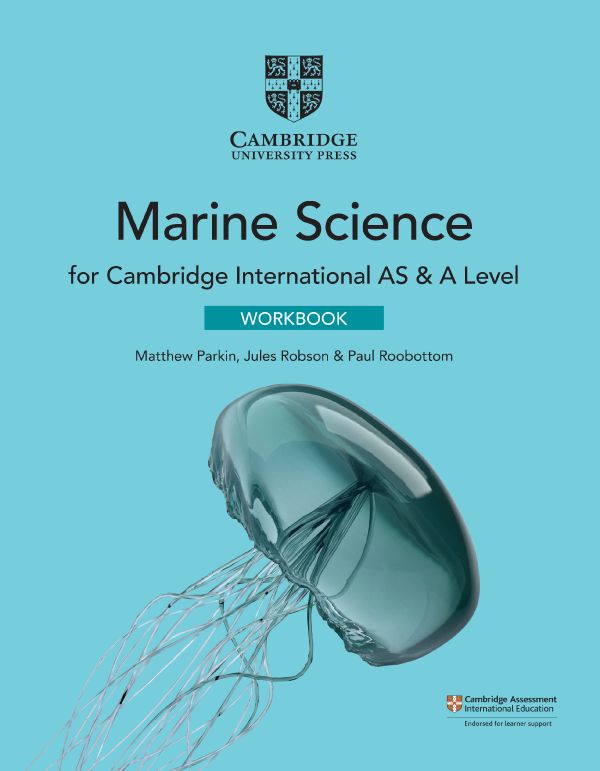 When writing the practical activities to support the new syllabus, I consulted with local scientists working on the Isle of Man about the work they carried out researching the growth rate of whelks, an increasingly economically important species fished around the Isle of Man.  
As a result of this research, the minimum landing size of whelks was increased to ensure the fishing of whelks is carried out sustainably. Data supporting this change in regulations was incorporated into the workbook activities to demonstrate the importance of using scientific evidence to support sustainable fishing.
When writing the practical activities for the A Level workbook, I trialled the activities with my own marine science students, who contributed to reviewing and improving the quality of the tasks, helping to generate results to include in the supporting teacher resource.
Some of the students were also invited to review draft copies of some of the chapters in the coursebook to provide feedback to the authors and publishers from a student perspective.
Cambridge University Press is now producing a coursebook to support the Cambridge IGCSE™ in Marine Science and I was honoured to be asked to be one of two authors co-writing this book which is still in development and scheduled for publication in 2022.
Posted up on 17th October 2021