What is your favourite Saturday Stroll? This week, Alex Wilson, Chair of the Isle of Man Business Network, her partner Ali Morris and family dogs Jessie (Border Collie) and Cooper Cavapoochon), take us to their favourite stretch of the Raad ny Foillan.
Tired of the endless options of where to walk the dogs when we have the luxury of time come the weekend, last year, relief came in the form of the Raad ny Foillan – a 100-mile footpath around the coast which we completed in 15 sections.
For Saturday Stroll we're revisiting one of my favourite sections from Dalby Road to Corrin's Hill monument. Most walkers find their way to Corrin's Tower from Peel breakwater but the path less trodden brings greater pleasure.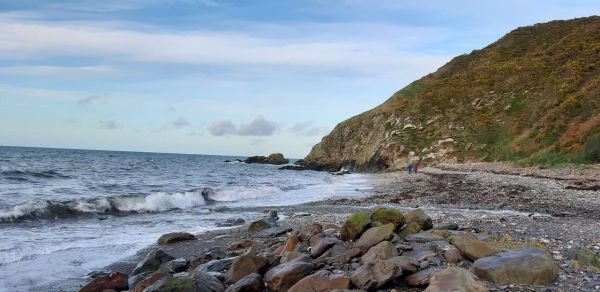 Start: Drop down onto the footpath from the A-road and traverse the perimeters of sheep filled fields that lead you to Glen Maye beach. From the beach, a steep incline ends on the headland and the beautiful panorama is enough to make you forget the hill. From here, the walk is relatively level until you reach the base of Corrin's Hill.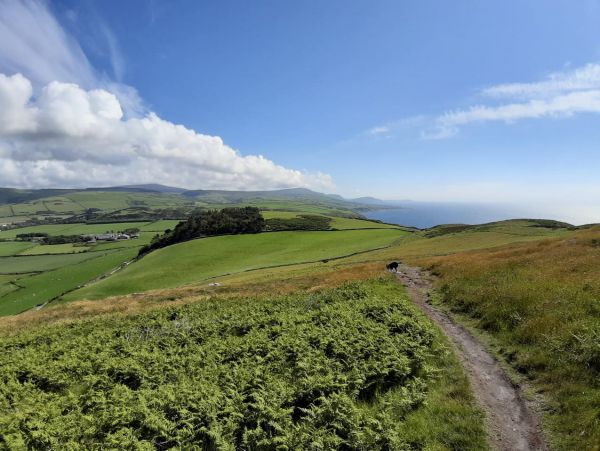 Middle: There's ample places to take a pew and take in the endless sea view. Follow the path along the back of Knockaloe Beg Farm and look out for the rare breeds that graze on open land – here some rogue sheep were making their great escape and found freedom on the cliffside.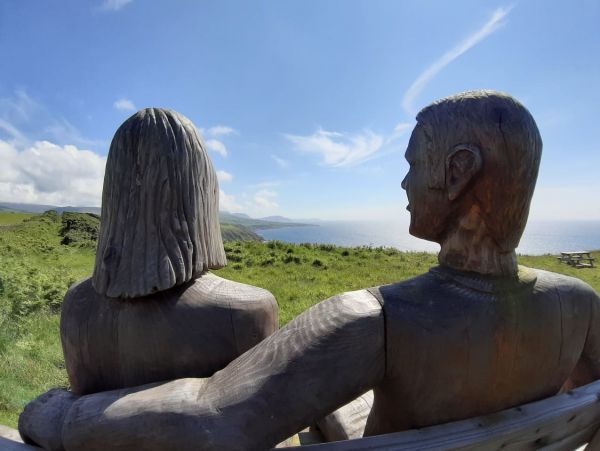 The winding path will take you to the base of Corrin's Hill, where you can rest a while with the native residents – we're not sure who they are or who's responsible for the wood bench carving but it's a great spot for a tea and picture break.  
End: Last leg and it's a short gentle climb to Corrin's monument – explore outside the tower, graveyard and pillars marking where Thomas Corrin's family are buried. From here you can fall back into Peel or we went back the way we came in a mad dash to beat the sunset.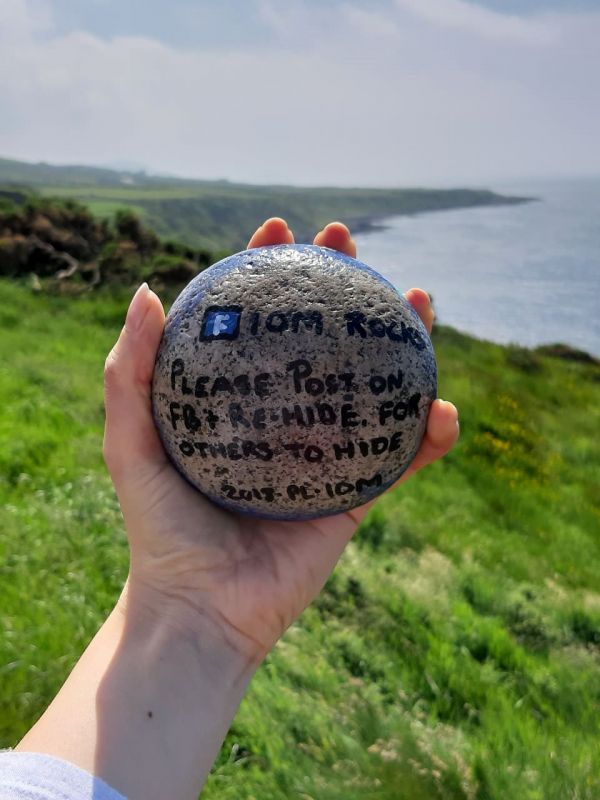 Highlight: Isle of Man Rocks can be found on this path – or have been. We couldn't find PL's rock from when we were last here in but it's out there somewhere. Happy hunting!
Start point: Dalby
Finish point: Corrin's Hill
Duration: Two hours, 40 minutes
Level of difficulty: Moderate. Sturdy footwear needed.
Posted up on 28th August 2020