Artist Sally Black captures our Biosphere's natural wonders on canvas and on ceramics. She tells us about her work and where you can see and buy it.
What is your background as an artist?
In 1978, after getting a degree in graphics, I married and moved to New York, where my husband was just starting out as an art director in publishing. I was soon asked to do a few illustrations for scientific publications and was subsequently commissioned to redo all the identification illustrations for the New York Aquarium in Coney Island: a wonderful challenge and one that created a path into scientific illustration, which I followed for many years.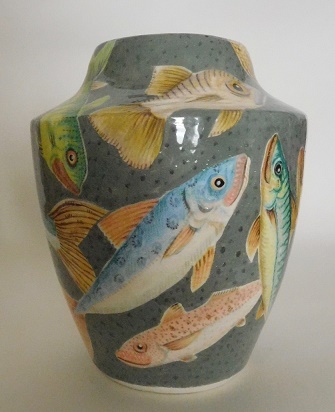 What media do you work in and what do you like to depict?
After a move to Virginia, I started experimenting with oil paints and it is still my primary medium today as it gives me the freedom to paint natural history subjects on an exaggerated scale. Parallel to working on canvas, I have started painting on the ceramics which my husband makes in his garden shed. It's a new challenge but I really enjoy portraying mackerel, flatfish, starfish and other marine life on clay.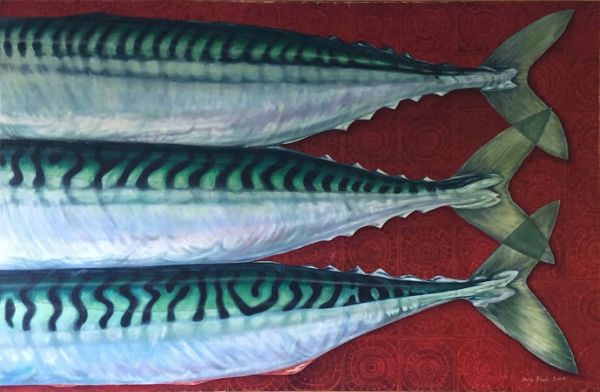 How does our Biosphere inspire you?
I grew up on the Isle of Man and the countryside has always inspired me, with its ever-changing skies, colours and moods. However, I am not a natural landscape painter and am rather more interested in the natural world, plants, fungi, fish or the seashore, as these subjects invite close examination of colour, detail and form.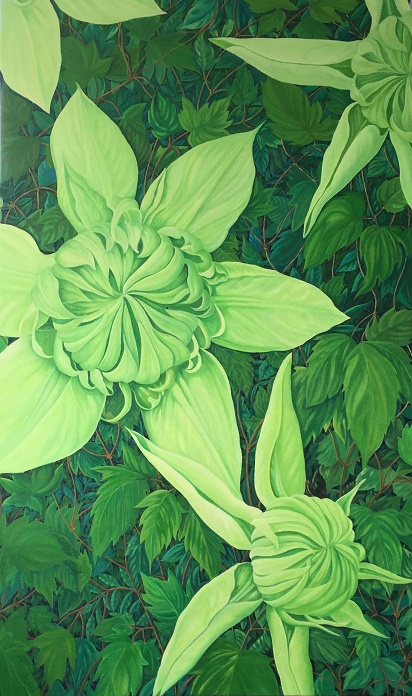 Where can people see and buy your work?
I'll have ceramics at the Winter Show (mixed artists' show) at Hodgson Loom Gallery at Laxey Woollen Mills from 14th November 2020 to 9th January 2021. I accept commissions. Contact me and visit my studio in Peel.
Contacts:
Email: blacksallypeel@gmail.com
Phone: 07624 495480
Facebook: Sally Black-Paintings
Instagram: @sallyblackpaintings
Posted up on 2nd November 2020