A new film exploring and celebrating the relationship of Peel with the fishing industry has just been released online.
'Spuds and Herring' by Neil Corlett is a 21-minute-long film which combines astonishing archive footage of Peel in the 1960s, harbourside interviews with older people involved in the industry, and beautiful footage shot on a number of fishing boats over the past year and more.
The film was supported by a grant awarded in 2022 as part of the Culture Vannin 40th anniversary celebrations. Culture Vannin have now released the film on their website and YouTube channels.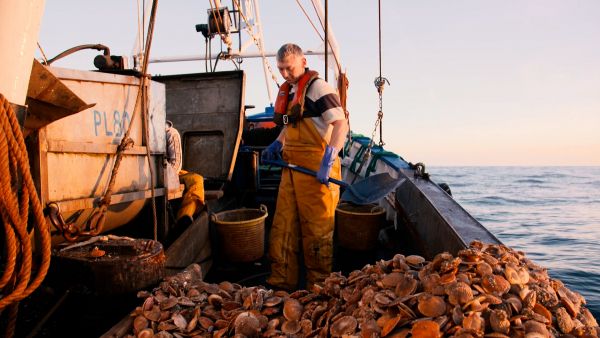 'Spuds & Herring' begins with memories of the heyday of the fishing industry in Peel, when you could walk from one side of the harbour to the other across the fishing boats. After telling how the fishing connected to other parts of the industry, it goes on to chart the changes into the industry culminating in an exploration of the experiences of those at sea today.
The film includes interviews with Alan Crellin, Albert Frost, Maynard Campbell, Paul Desmond, Dr David Beard, Alan Woodridge, Isla Gale, Craig Woodbridge, Steven Lee and Rhys Byrne. Poignantly, the film also features interviews with Sam Morrison, who sadly passed away before the film was completed.
It was conceived, shot and edited by Neil, who went out on a number of fishing vessels over the course of a year, capturing footage by hand and by drone of the crews at work and the boats on the sea.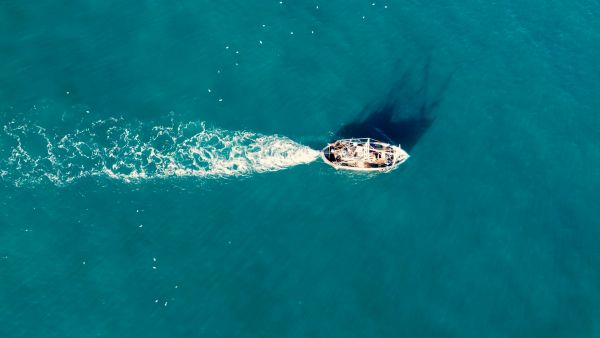 Subtitled, 'A celebration of the Peel fishing industry,' it has already drawn a lot of attention when it was premiered as part of a sold-out event in the Centenary Centre in Peel in May, in an evening which included a range of other entertainment.
Alongside popular Manx songs from the Gobbag Groove choir, humorous fishing industry recollections by Frankie Horne MBE and a humorous description of historical arson confessions by Cori Philips, the event featured other film premieres relating to Peel. These were Albert Frost's telling of the 'true' story of how a Peel man sunk the Bismarck, and a journey in a P50 car. Both are to be released soon from Culture Vannin.
Becky McSevney, Operations Officer for Culture Vannin, says: 'We were delighted to see the beautiful film footage of fishing boats out at sea in Neil's film. This is a story important not only to Peel, but also to the Isle of Man more widely.'
'Spuds and Herring: A celebration of the Peel fishing industry' can be seen on the Culture Vannin website and YouTube page.
Posted up on 14th June 2023