The Manx Bat Group (MBG) is leading a series of walks to help celebrate bats and inform the public about these fascinating mammals, the group's recorder, Nick Pinder, writes.
The first of these is in partnership with the Bat Conservation Trust to coincide with International Bat Night (Saturday 29th August), organised by Eurobats, a United Nations Environment Programme-sponsored international agreement on the conservation of populations of European bats, of which the Isle of Man is a signatory.
All over Europe, people go out at sunset on this night to watch and listen, using a variety of bat detectors, to their local bats and learn more about them from the walks' leaders.
Our walk on Saturday will commence from Union Mills and proceed along the Heritage Trail to Braddan Bridge and it is anticipated that a number of different bat species will be encountered, from the commoner Pipistrelle species to the high-flying Leisler's bat and the water skimming Daubenton's bat.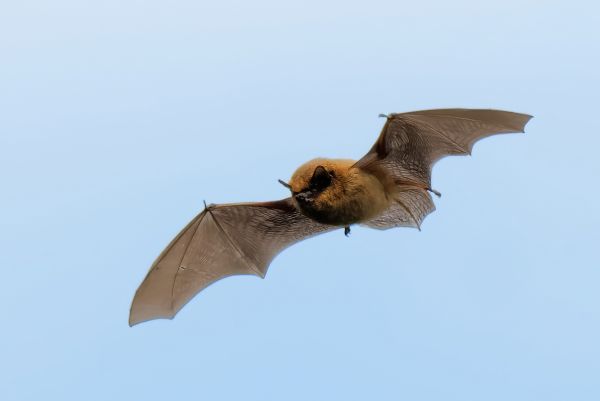 Image by Peter Christian
Participants should meet at the car park in Union Mills at 8pm.
The MBG will also lead a walk at Port Soderick for Manx Wildlife Week. This will depart from the lower car park at 19:45 on Saturday 5th September.
The MBG was not able to run BatSearch this year, owing to the coronavirus lockdown, but has still been able undertake much research.
In particular it extended participation in the UK National Bat Monitoring Programme (NBMP) by recruiting extra house-holders to count the bats emerging form roosts in their houses.
MBG volunteers counted 14 roosts this summer and householders counted five, with the results being submitted to the Bat Conservation Trust co-ordinator.
Roost checks have also been taking place outside the NBMP and, in total, some 35 roosts have been checked with over 30 of them occupied at the time of the survey. Six of these are new roosts discovered by members or reported to the Group. One historic property (identity confidential) was found to have six species roosting in it.
Site surveys have also been undertaken, both for planning purposes and recording purposes, including several Areas of Special Scientific Interest and nature reserves. The results of these await further analysis.
Website: https://manxbatgroup.org/
Facebook: https://www.facebook.com/ManxBatGroup/
Posted up on 25th August 2020