Starting today (World Oceans Day), we launch #MarineMondays. Each week, Dr Peter Duncan, Senior Marine Environment Officer for the Isle of Man Government, will take us on an underwater tour of one of the Island's 10 Marine Nature Reserves (MNRs). This week: Niarbyl Bay Marine Nature Reserve, home to the world's longest living animal.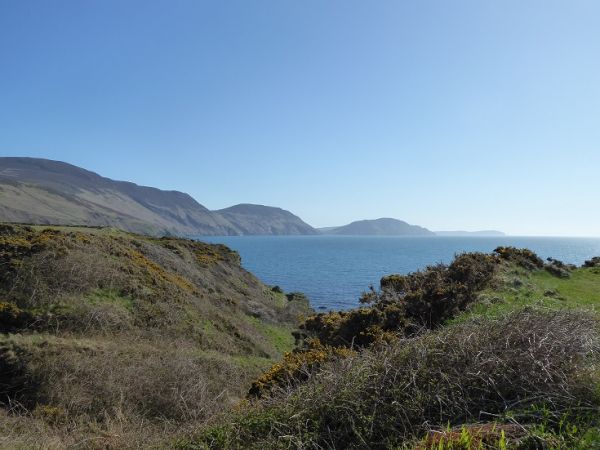 Niarbyl Bay looking south, Dr Peter Duncan
This isolated bay on the island's west coast is bordered by the pretty inlet of Fleshwick in the south and Niarbyl Point's 'tail of rocks' in the north.
Its history as a marine protected area began in 2009 as a site for Manx fishermen to transfer thousands of scallops from the Targets fishing ground in an effort to enhance the inshore populations. Never a particularly productive area for scallops, and with slow growth rates, the scallops nevertheless survived and continue to provide larvae for the offshore fishing grounds.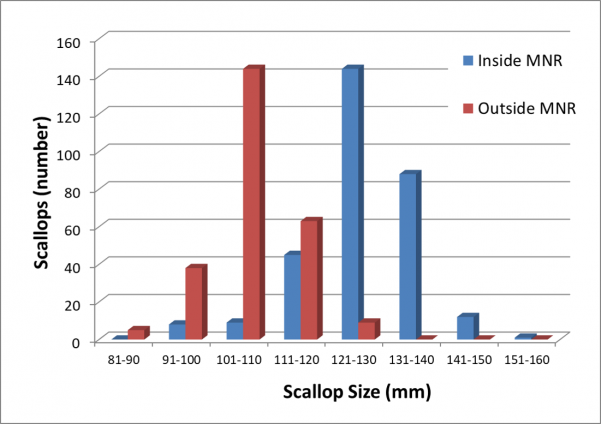 Perhaps the southern end of the bay is actually better suited to a slower pace of life, and that might explain the presence of good numbers of Iceland clams. This is the world's longest-lived, accurately aged, animal. Okay, there are a few additional zoological caveats to that statement, but it scarcely matters when you get to 507 years old – that's old by any standard!
These clams, which go by several names - Arctica islandica, black clam, mahogany clam (on account of its dark-coloured outer 'skin' or periostracum) - grow slowest in colder waters.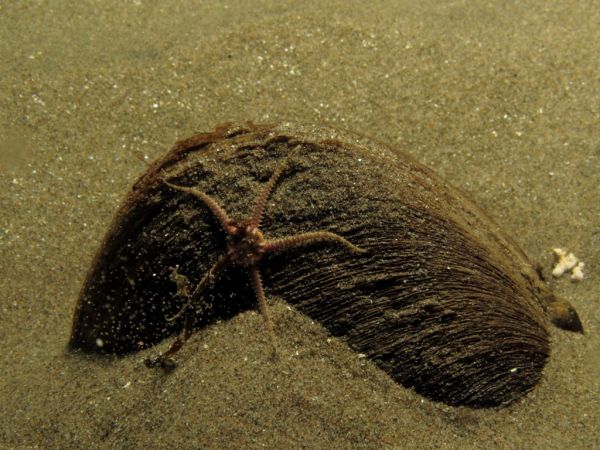 Iceland Clam, Tim Nicholson
Ours may not be quite that old but they are still a threatened species, so this MNR provides an important sanctuary that should see them through the next half millennium.
For more information on these animals, click here 
The northern part of Niarbyl Bay was never suited to scallop dredging, due to its rocky seabed, but it does provide excellent conditions for kelp forests filled with blizzards of larval fish, and underwater cliffs dripping with anemones and urchins.
Oceanic water from the Atlantic flows up the western side of the Island, swirling and colliding with Irish Sea waters along this coast, concentrating swarms of plankton and making this bay the main hotspot for our summer basking sharks.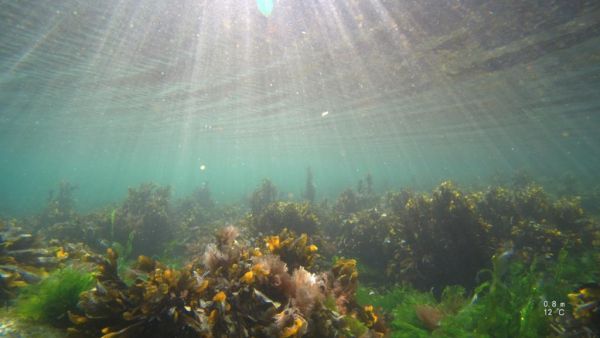 Rich undersea life, Colin Peters
The nutrients and larvae concentrated along these aquatic fronts also support important fisheries for lobster and crab, while the nursery shoals of juvenile fish, and their parents, provide food for the grey and common seals that cruise the inlets and caves dotting the coastline here. If you fancy a listen to the siren, kayakers tell of the haunting cries to be heard in the entrance to the caves. Maybe it's the seals, maybe the waves, or, just maybe, it really is mermaids?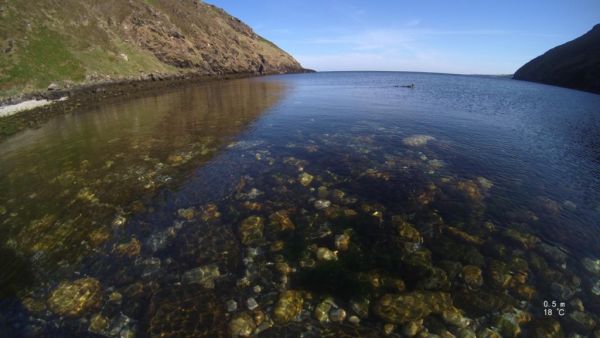 Colin Peters
A recent walk to the very tidy beach at Fleshwick produced sightings of sparrowhawk, kestrel, buzzard, hen harrier, peregrine falcon and our Irish-visiting red kite, not to mention a cloud of choughs and the usual seabirds.
Where else but Niarbyl Bay MNR?
More on the Isle of Man's Marine Nature Reserves.
Posted up on 6th June 2020