All that sparkles doesn't shine when it comes to distributing glitter outdoors. Rowan Henthorn, Plastics Reduction Officer with the Isle of Man Government, appeals to us not to harm animals and birds while celebrating Christmas:
With Christmas around the corner, we build festive cheer through home-made decorations and Christmas-themed purchases.
One way to be sure that Father Christmas and his antlered helpers visit over the festive period is by making or buying 'reindeer food': a mix of oats and seeds to sprinkle in your garden and sustain them on their long journey.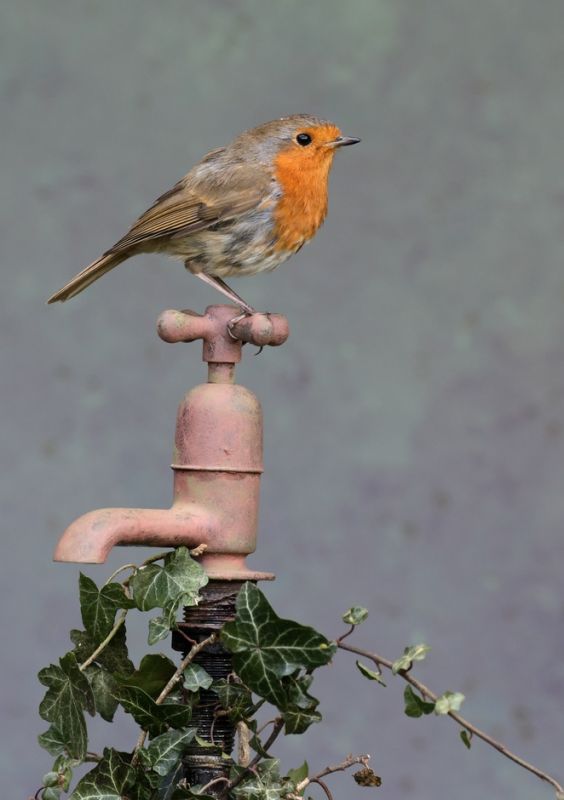 A robin visiting a garden (Manx BirdLife)
However, please don't make, buy or spread 'reindeer food' containing glitter or sequins. 
Glitter, made from either normal or biodegradable plastic, harms animals and birds if eaten.
Glitter is a microplastic and stays around for a long time.
It's easy to think biodegradable plastics are better for the environment, and will break down but, unfortunately, most bioplastics act the same as normal plastics if they enter the natural environment and only break down under specific temperatures.
For a wildlife friendly 'reindeer food' mix, check out the Royal Society for the Protection of Birds' recipe here.
And read the Isle of Man Government's Single Use Plastics Reduction strategies here.
Inquiries: plastics@gov.im
Posted up on 24th November 2020