A major new contemporary fine art collection will be unveiled to the public this week.
Ellyn, Manx for art, brings together work by 66 artists who have contributed work on the theme 'Isle of Man', in celebration of our UNESCO Biosphere.
The collection has been put together by the Isle of Man Arts Council and is among projects being led by Olivia Savage, Arts Graduate Intern.
An exhibition of the work opens at the Villa Marina Arcade on Saturday 25th September. It is open daily until Friday 9th October, 10am-4pm, with admission free.
And the art features in a beautiful book that is available in local bookshops from this weekend and on sale at the exhibition.
UNESCO Biosphere Isle of Man's strategy 'Working Together for a Sustainable Future' delivers its aims and ambitions under five Es – among them 'Enjoyment'.
It pledges to 'celebrate and promote all that is special about the Isle of Man and its surrounding seas' and to 'celebrate our sense of place'.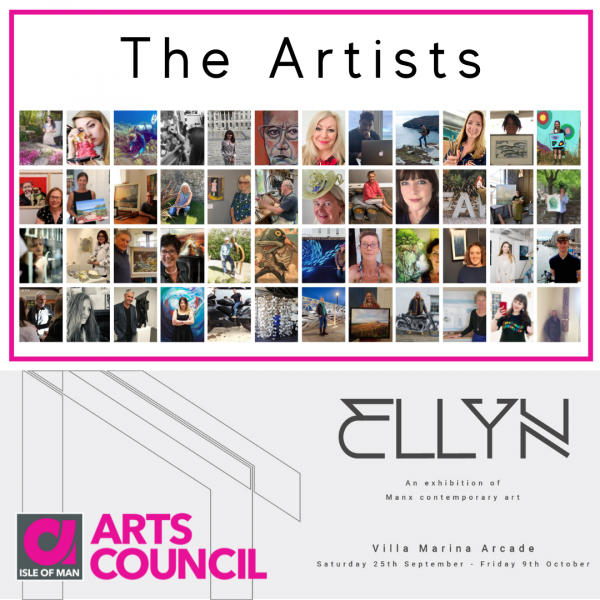 Jo Overty, UNESCO Biosphere Isle of Man Project Officer, said: 'The Isle of Man Arts Council is an important member of our governing Stakeholder Partnership Group and a Partner of our project. It delivers brilliant work across the entire spectrum of arts.
'It is fantastic that the Isle of Man Arts Council has gathered together this collection of work, inspired by and celebrating our Biosphere in all its moods.
'Congratulations to Olivia and the arts team for such a wonderful project and I hope many, many, people visit the exhibition, obtain the book and appreciate the incredible artistic talent we have in the Isle of Man.'
For more information on Ellyn, click here.
Posted up on 21st September 2021