Many of us walk our beloved dogs every day – but how many pick up more than just poo? For this month's Partner profile, we meet Hannah Griffiths, director of The Collar Club Ltd, whose doggy day care business is trying to help tackle litter problems nose first.
Tell us a bit about The Collar Club?
We are a doggy day care provider based in Tromode and have been operating for just over a year. Customers are puppies and small/medium sized breeds due to the size and nature of our facility. We are less than five minutes away from the popular dog walking area Millennium Oak Wood, so it is ideal There is also a public footpath adjacent to us leading to large fields.
As a Biosphere business Partner, how important is sustainability to The Collar Club?
Incredibly important, as we do not want to impact the environment negatively through our business practises and wish to protect the planet's resources.
We aim to:
Continuously seek to improve our environmental and social performance
Try our hardest to reduce the use of energy, waste and other resources
Raise awareness and encourage participation in environmentally sustainability and best outdoor practices.
We walk the dogs daily in green spaces. If these were unkempt, we would have to walk them elsewhere so it is important to preserve these areas, not just for us but for everyone to enjoy.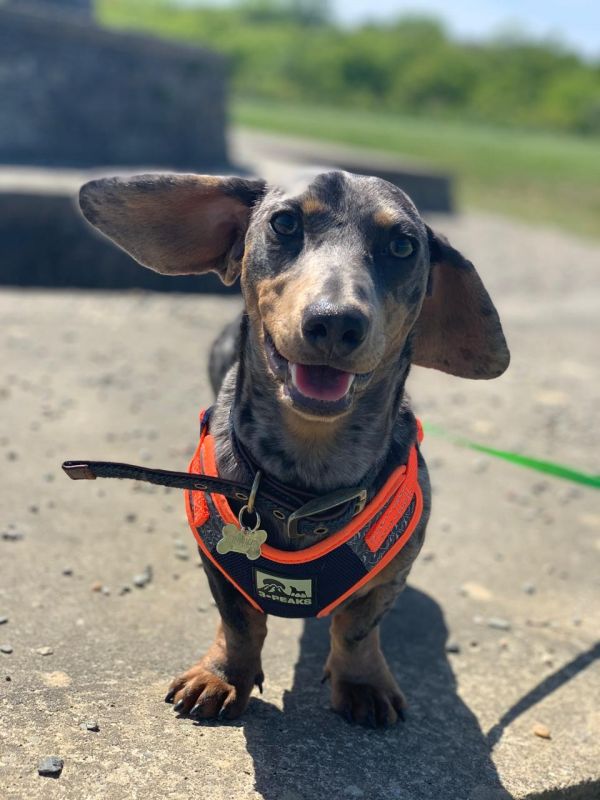 The products we choose also contribute to a more sustainable lifestyle. We use only biodegradable poo bags and dispose of these properly and our staff have tin water bottles to reduce single use plastics.
We use environmentally friendly cleaning products where possible to reduce the harmful chemicals being released into the air and water table. Our electricity output is kept to a minimum and we produce minimal waste.
We also reuse items where possible. A plastic play structure outgrown by a child, and which would have otherwise gone to the tip, makes an excellent plaything for dogs.
The actions of our business may not appear to do much in the short-term. However, they contribute to a longer-term, holistic approach to sustainable business practice.
Tell us about your exciting new initiative, 'The Collar Club Clean Up':
We follow the 'Paws on Plastic' initiative on our social media pages and thought we should encourage dog walkers to do the same on the Island. The scheme encourages dog walkers to collect two pieces of litter using a spare poo bag when they are walking their dog, then dispose of them correctly or recycle them if possible.
Posts in local groups on social media often highlight the amount of litter scattered over our parks, glens, beaches and other places dog walkers frequent so we decided to do something about it.
We have therefore decided to roll out 'The Collar Club Clean Up' scheme, after current Covid restrictions lift.
We will encourage people to post pictures of themselves and their pooches on our Facebook page to raise awareness.
It can become a family activity to include children, which will help to highlight the importance of sustainability to future generations, allowing them to follow suit and protect the planet's resources.
Please keep a look out on Facebook and Instagram over the coming weeks for more on 'The Collar Club Clean Up' initiative and how you can get involved.
Posted up on 14th March 2021