With the onset of winter and higher fuel bills, find out more about the Isle of Man Government's Energy Efficiency Scheme, which has already helped 2500 households. The Net Zero Isle of Man team tells us more.
The Isle of Man Government's Energy Efficiency Scheme has so far benefited 2500 households, helping residents tackle the cost of living crisis and making properties warmer and more comfortable.
There are many benefits to having an energy-efficient home such as lowering bills, protecting our UNESCO Biosphere, reducing greenhouse gas emissions and adapting it to our changing climate.
Under the Energy Efficiency Scheme, launched this year, all households can connect with the Energy Doctor Service, which provides advice on making homes more energy efficient.
And eligible households, whether home owners or tenants, can receive free energy-saving kits worth up to £750. More than 3000 orders have already been processed.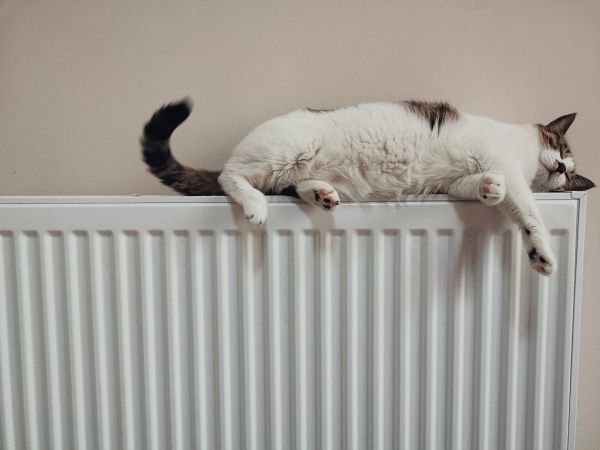 The scheme can further provide £500 to certain households to provide help for installing loft insulation, thermostatic valves and smart heating controls using Isle of Man Government-registered traders. 
The full list of easy-to-install Energy Efficiency Scheme measures, such as radiator reflector rolls, letterbox covers and loft insulation, can be found on Net Zero Isle of Man's website. You can also find some great and easy to implement home energy efficiency hints on our website.
The twin drivers of the scheme are to help with the cost of living and to reduce the energy we use, as eating our homes is one of the Island's largest sources of carbon emissions.  
In a recent survey, 76% of people are already minimising the amount of energy they use at home, 31% for environmental reasons, while 54% of the Isle of Man think they could be doing more to help the Island meet its net zero commitment.
Could you or someone you know benefit from the scheme next? Apply here.
Here are five benefits to having an energy-efficient home: 
Help our Biosphere: Protecting our beautifully diverse Island is important. Burning fewer fossil fuels and making energy-efficient choices, helps lessen greenhouse gases and other air pollutants.  
Save money: Lowering our utility bills is necessary with the recent soar in energy prices. A better-insulated home and smarter heating system will mean reducing your energy consumption. By adding simple, easy-to-install, equipment to your home, you can save money on your energy bills. For example, each switch from a halogen to LED lightbulb can save you £40 a year. 
Mitigate against climate change: If you live by the coast, or in a highly exposed area, you will feel the effects of more adverse weather. Start to reduce the impacts of more frequent storms and colder wetter winters by draught-proofing your home and keeping the heat in. 
Boost your resale value: As people become more energy-conscious, energy-efficient homes and appliances can be appealing to homebuyers and may help homes sell faster and increase resale value. Be sure to save your utility bills to show potential buyers the savings they can expect. 
Lower your carbon footprint: If your home is energy efficient, you're likely to use less electricity and gas/oil to heat and cool your home and therefore fewer fossil fuels are burnt and fewer greenhouse gases are emitted into our atmosphere.  
Posted up on 2nd November 2023