Our #CloserToNature series of blogs aims to keep us connected with nature this spring while staying at home. Photographer Sean Corlett, of Sean's Shots, discusses how he is snapping bees and birds, rather than bikes, this spring and lets us into a few secrets on how to get the perfect wildlife shot:
I got into photography when I won a camera in a competition. Although it was very basic, it ignited a passion in me to learn more about photography, as well as experiment with different forms of the medium.
Fast forward a few years (more than I would care to mention) and I now use a top-of-the-range Nikon Digital SLR camera, coupled with an array of lenses. I feel I have accomplished a lot with my photography. After having my work published in magazines, I have won photo competitions and have a good following on social media.
One of my favourite subjects to shoot is sport, especially the TT Races. With it being cancelled this year, and no preparations to be made, I find myself with a lot of spare time on my hands. Couple that with the lockdown and it has been slim pickings for subjects to photograph.
I have always had an interest in wildlife photography, particularly birds, as there is an abundance of subjects to photograph. I've not got the longest zoom with my lens, though, so one technique I used was to setup my camera near to a bird feeder, then, with a remote trigger, I was able to take the shot when I spotted the birds on it. This made for some cracking images.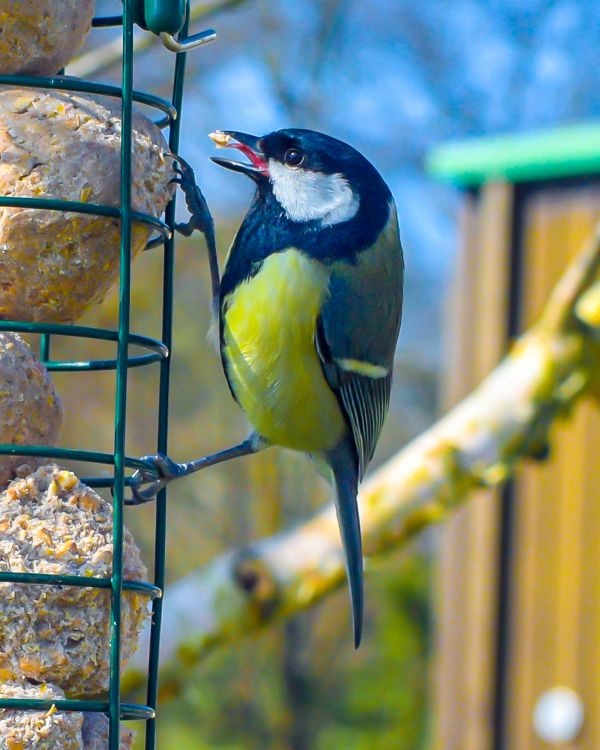 Great tit at bird feeder
With the garden now coming alive with birds and bugs, it is the perfect time to grab your camera and head out into the garden. Especially with the lockdown, now has never been a better time to connect with nature that is right on your doorstep. 
One form of photography that is new to me, but I have been giving it a go since being confined to my house and garden, is macro (close-up). 
Although my equipment for macro photography was quite basic before, it was a good starting point as it is cheaper than buying a dedicated macro lens. What I bought was an adapter that fitted onto the front of my normal lens. This would allow it to be mounted the wrong way round on the camera, which would then allow me to get very close to the subject with my lens and get the shots I desired.
Now I have invested in a dedicated macro lens, learnt some of the little ins and outs of how to use the lens and how it differs from a standard lens, I have produced much better images. 
A couple of tricks I have learnt with regards to shooting the smaller creatures in the garden is to focus stack your images.  A macro lens has a small focal point so you must take several images at different focus positions, then use software to blend those images together, thus creating an image that is focussed on the whole creature. 
It is a difficult technique to get right, especially when the subject is moving, as this ruins the stack. The best way to start with focus stacking would be to begin with something like a flower to practice the techniques on, before moving on to the more challenging subjects.
For instance, with the Shield Bug picture below, it stayed still for a long time and so I was able to shoot several images which blended nicely when stacked.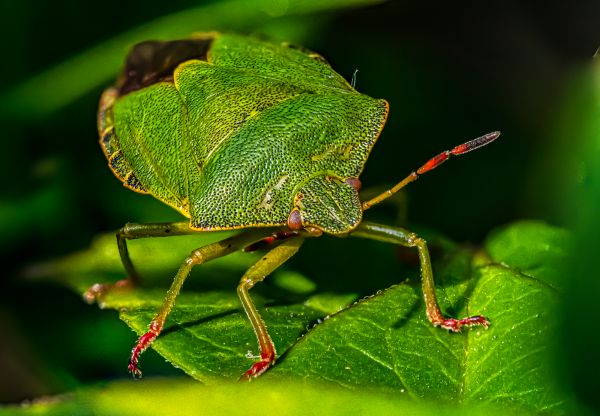 Shield bug
But then with the Hover Fly shot I only had a couple of seconds to shoot the images, so I was only able to fire off a few frames before the fly stopped drinking and took off again. This meant that I only had the water bubble and the fly's head in focus after stacking the images, which worked quite well.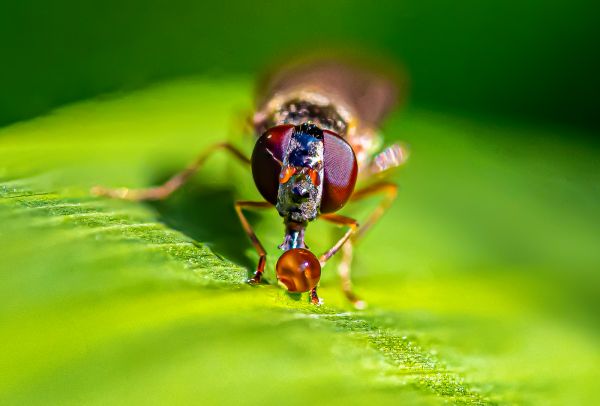 Hover fly
Another tip is to learn the behaviour of your subjects, an obvious one is to wait by flowers for bees to come and drink the nectar. When Braddan Commissioners put in their wildflower meadow last year, it was great place to go and photograph insects.
These two shots of the bumble bee and the Red Soldier Beetle were taken there.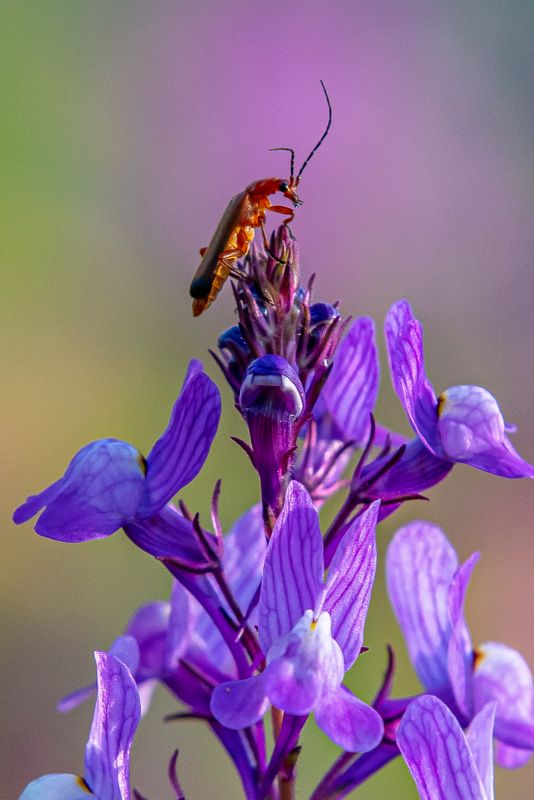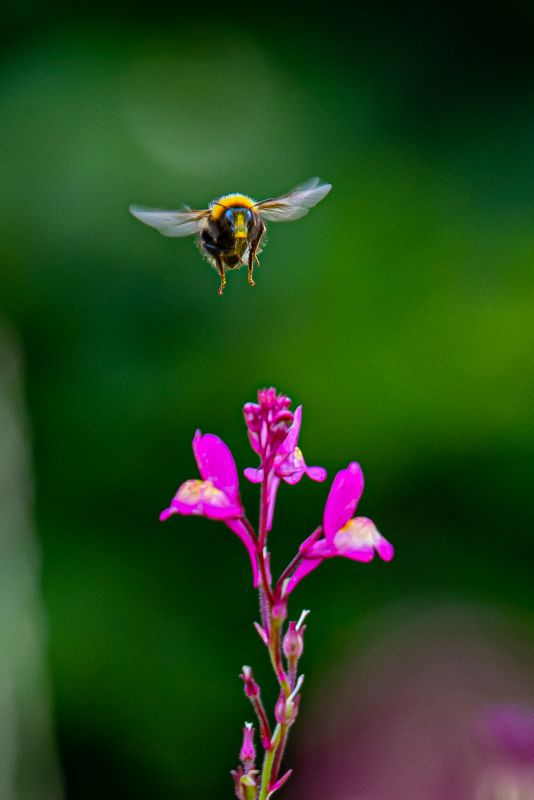 I am in the process of turning a part of my garden into a wildflower meadow which should attract a wide variety of insects and animals for me to photograph.
If you want to see more of my photography or if you have a question about any of my images,  I can be contacted through my website https://seansshots.co.uk or if you want to follow me on social media I'm on:
Twitter: @seansshots
Facebook: https://www.facebook.com/seanshots/
Instagram: @seansshots_iom
Posted up on 3rd May 2020