In September 2012, Liz Charter of DEFA organised a weekend of fungus identification with Nev Kilkenny, a fungus expert from Scotland. It was such a success that the participants set up the Fungus Group, with Nev's guidance.
In 2022 the Isle of Man Fungus Group celebrates its 10th anniversary. The celebrations start with a series of events, a lecture, forays and identification workshops led by Nev Kilkenny. His expertise, popularity, wit and wisdom have encouraged and trained group members throughout these years. Nev has verified the identification of more than 300 new species of fungi found in the Island by group members and visiting mycologists over the last 10 years.
Also as part of the event we are also publishing a checklist of the Island's fungi. This will be dedicated to a remarkable member of the group, Michael Rodger, a retired airport fireman, who, with his wife Karen, both with Nev's, help became very competent mycologists. Michael died last autumn and is greatly missed by the group.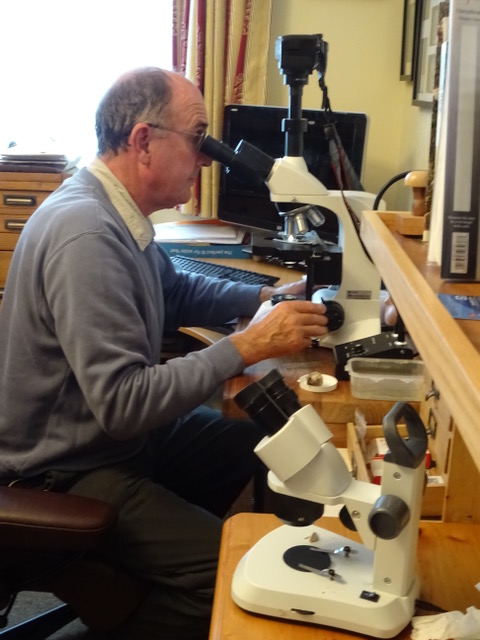 Michael Rodger
The September weekend events are supported by a grant from Culture Vannin, venue provision by Manx National Heritage and support from the Isle of Man Woodland Trust.
The celebratory events are:
The Social Life of Fungi Underground - Fungi, Trees and Ecosystems:
A public talk by Nev Kilkenny, Friday 2 September, evening. at the Manx iMuseum.
The global imperative to increase tree cover to absorb atmospheric carbon and reduce global warming is leading to widespread tree planting, on the Isle of Man, in Scotland and worldwide. New research on the underground life of fungi and tree roots is throwing light on the relationships between fungi and trees. Merlin Sheldrake's book Entangled Life brought the extraordinary fungal communication in woodlands to the public attention in 2020. Nev looks at how we use this new knowledge to make future-proof land management decisions.
Fungus Forays:
On these forays, Nev will introduce us to the world of fungi in Manx habitats, explaining key features which can be seen in the field and how to recognise some of the main fungus families. There is all the enjoyment of searching out fungi, enhanced by the commentary of a knowledgeable guide who is experienced in leading forays for all age groups and levels of knowledge. We will be able to name many of our finds and we will collect a small number of specimens for the workshops in the afternoon.
Fungus Identification Workshops:
These workshops with Nev should enable us to name the family of fungi in front of us, and then the species in many cases. We will learn the parts of the fungus and what they do and develop indoor identification skills. Examination through the microscope opens up a new appreciation of the beauty and intricacy of our Manx fungi.
Whether you plant trees, forage for fungi or like to learn about and explore our wild landscape, this weekend should appeal to you.
More information and tickets here
The Isle of Man Fungus Group is for anyone who wants to discover and enjoy mushrooms and toadstools, whether their interest is in natural history, painting, photographing, or just having a fascinating day out with the family in the countryside.
We are not a foraging group but recognise that this does bring people to an appreciation of fungi generally.
Email fungusiom@gmail.com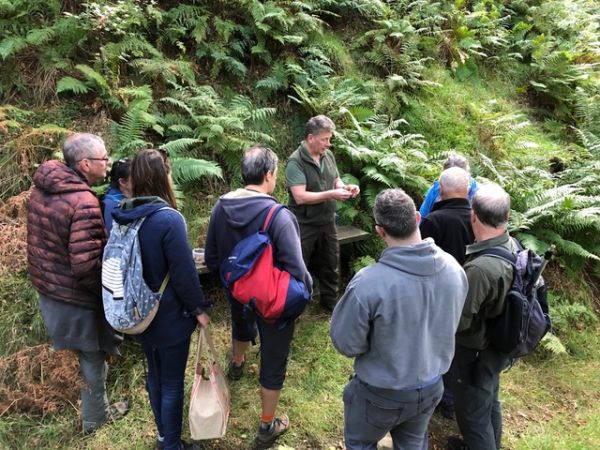 Posted up on 18th August 2022