In our regular feature in Business 365 magazine, published by Mannin Media, authors from different walks of Manx life offer a personal perspective on #MyBiosphere. This month, Owen Atkinson writes:
I've been thinking a lot recently about connection with the four elements. I think this is what I value most about our UNESCO Biosphere.
To start off, I need wild water near me to feel grounded. This stems from living on an Island my whole life, I suppose. I grew up in Laxey, and still live there now. It remains my happy place.
When I can pluck up the courage to go in (which only really happens in summer), floating in the sea at Laxey beach is my favourite place to be. There, I can feel every point of connection to, and immersion with, a natural environment that makes me feel safe.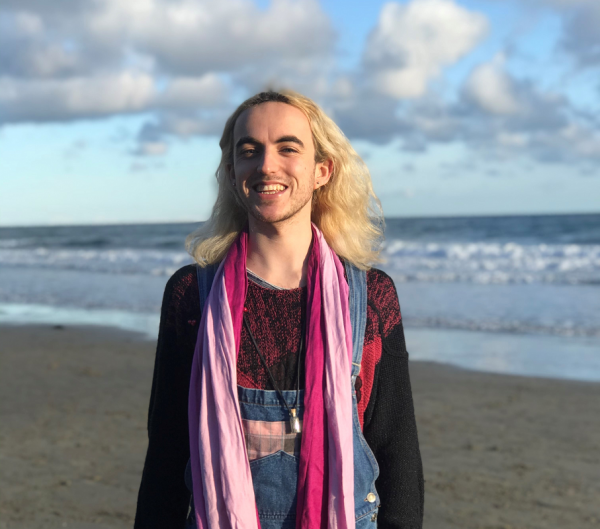 Moving to earth and air, another haven for me in Laxey is Axnfell plantation. I can do a circular walk through the forest, the glen and the village in around 45 minutes from my house, so it's naturally my favoured route, whether that be to liven up a lazy Sunday or to unwind after a particularly stressful work day.
Though I'm sure my mum will wince when reading this, I especially love walking through Axnfell when it's windy. With the towering pines swaying, you feel completely powerless against nature: the trees could (and do) fall at any time. Fortunately, so far, not on me.
Although we're not exactly tropical, I count the heat from the sun as the fire element to complete my quartet.
My village of Laxey has changed so much in the time since I grew up here: new independent businesses like Mother T's, Laxey Kitchen and The Shed have actually made Laxey a cool place to live. I never felt that when I was growing up here ー especially as a teenager.
Then again, I sometimes wonder how much the Island has changed, compared to how much I've changed. As a queer person, I never felt fully safe here before I left for university. Upon returning, I can tell there are subtle differences in Island attitudes, but the biggest difference seems to be in myself. I know for a fact that I wouldn't have the self-assurance I do right now if it weren't for being able to live abroad and experience the gay freedom of a cosmopolitan UK and Europe.
Ultimately, I can understand the privilege I have ー not least for being able to live on the Isle of Man. The solace of nature is one of the main things that has kept me here, and the Island's natural landscapes remain my safe haven.
Being the Manx Bard, I have a poem on this exact topic. It would be foolish not to share it now.
Traa dy liooar
I know that I can always turn
To fields of heather, gorse and fern
Forever sure I've got this place
A calm and peaceful breathing space
An atmosphere that's crisp and clear
Where urban stresses disappear
In horizontal hail or rain
I hear an echoing refrain
Ellan Vannin
Lungs expanding
This land I love
There's time enough
Sea breeze
Soft ease
Home.
Owen Atkinson (they/he) is the seventh and current Manx Bard and a multi-disciplinary creative: music journalist at local record store Sound Records, drag performance artist as Fenella Beach and queer film reviewer at Every Gay Movie.
Posted up on 18th April 2022