Biosphere partner Zurich has extended its sponsorship of one of the Island's most popular cycling events.
The 2023 Zurich Lighthouses Challenge will take place on Sunday July 2nd and, as it has done for over 10 years, and will attract riders from on and off-Island ranging from leisure cyclists and eBikers to professional racers. 
There are some exciting changes for the 2023 event with three brand new courses to suit all abilities. For the first time in its history the start and finish area will be in Castletown Square, and there will be a Pedal Party on Saturday July 1st to allow families to ride together on closed roads around the Island's ancient capital, learning new skills from expert cycling and road safety instructors.
Bruce Pearson, CEO of Zurich International Life Ltd, said: "Both locally and globally Zurich is committed to sustainability, active travel, promoting physical and mental wellbeing, and to supporting events which allow us to engage with the communities in which our people live and work. Because it is a great event that encourages people to cycle and experience all the benefits that can bring, the Zurich Lighthouses Challenge is an ideal event for us and one that we were proud to support for the first time in 2022. This year the connection with our values and objectives has been strengthened further because the sportive is raising funds for Isle Listen which is a charitable initiative we have a long association with via a three year collaboration - in partnership with the Z Zurich Foundation – which began in the autumn of 2020."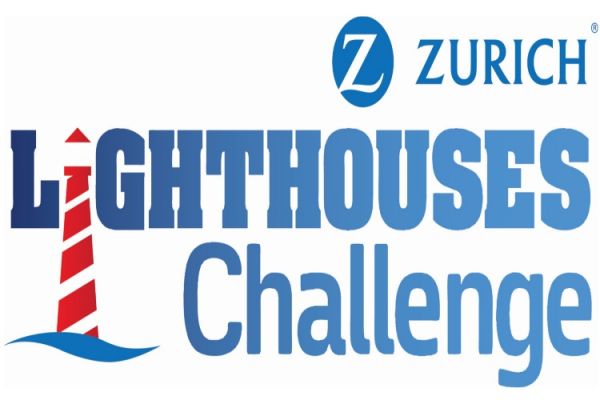 You can enter at https://www.lighthouseschallenge.im/
All entrants also get access to the pre-event Pedal Party on July 1st.
All funds raised from the Zurich Lighthouses Challenge (up to a maximum of £50,000) will be match-funded by the Z Zurich Foundation which is a charitable foundation funded by various members of the Zurich Insurance Group. Following the 2022 event a donation of £16,516 was made to Cruse Bereavement Care Isle of Man.
In addition to the event's title sponsor, the Zurich Lighthouses Challenge organising team are also grateful for support from Castletown Commissioners, Cycle 360 which is the event's cycle partner, Isle of Man Steam Packet Company, and Quarter Circle sponsor DotPerformance.
Posted up on 5th May 2023