In our regular feature in Isle of Man Newspapers, authors from different walks of Manx life offer a personal perspective on #MyBiosphere. This month, Cathryn Bradley writes:
I grew up in the 1970s on the Island, in the country, where we had fields to roam in and animals as livestock and pets; we had our own house cow for milk and I was astounded to discover pasteurisation in a science class in secondary school. I'd genuinely never heard of such a thing as our milk came straight from the cow to the table. 
We can always look back at the past with rose tinted glasses, forgetting the dire economic situation of the 70s, with high rates of inflation and unemployment. There are obvious parallels between then and now with the economic situation and the challenges it brings but, here on the Island, we have a lot to be grateful for. It is a safe place to live, we are never too far from the sea, we have beautiful scenery and walks on our doorstep and an abundance of flora, fauna and wildlife. 
It's true that you often don't appreciate what you have until you stop, pause and reflect but the opportunity to write this piece made me do just that. 
I work in Onchan at Corrin Court which is the headquarters of Sight Matters, a charity that provides support services to the blind and visually impaired, and within our grounds we have the Freedom Field. 
It is a beautiful area with a safe and secure space for assistance dogs to run free, a sensory garden, hedgehog, bird and bat boxes and is signed up to Partner Biosphere Isle of Man. A work environment doesn't get much better than that.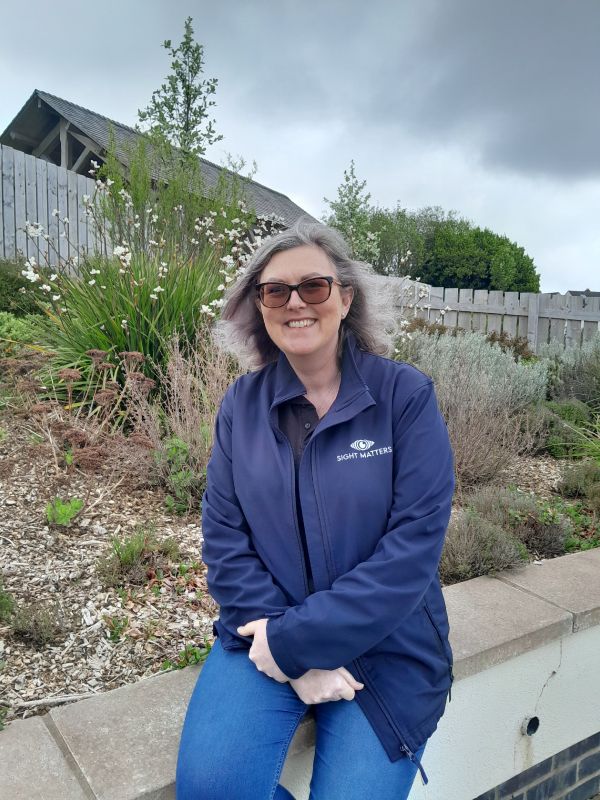 I drive home over the mountain (all that way) with the fabulous views of the northern plains as I drop down into Ramsey. I'm lucky enough to have a home in the country where I can see buzzards, the occasional heron, sparrowhawks, pheasants, a plethora of other little birds and, if I'm really lucky, watch hares boxing.
There is no light pollution, I can see the beautiful night skies and who can forget the occasional spectacle of the Northern Lights?
Recently I have been sea swimming with a friend at different beaches between Ramsey and Port Mooar, all beautiful spots where the sea can be wild and unpredictable, calm and gentle, or anything in between. We have occasionally been joined by seals but, unfortunately, have never seen the dolphins. 
Despite all these beautiful spots, I have to confess my favourite place is Jurby Church.  My grandparents are buried there, the views from the back of the graveyard over the west coast are spectacular.
It's a peaceful place but if you asked me why it's my favourite place, I can't really tell you, there's 'just something' about it. I suspect there are many people drawn to places and they don't really know why. 
And that is the beauty of the Island, you can have your own place, space, walk, glen, beach or hill that just means something special to you. 
Cathryn Bradley is Chief Executive at the charity Sight Matters.
Posted up on 24th September 2023