The importance of monitoring river water quality in our Biosphere and the expertise that goes in to it:
My name is Danielle Coombes and I am an Environmental Protection Officer who specialises in water. My role for the Department of Environment, Food and Agriculture (DEFA) includes river sampling, bathing water sampling, discharge licensing and water pollution investigations.
I graduated from Plymouth University in 2014 with a BSc (Hons) in Environmental Science. As part of my degree I undertook a work place dissertation with the Inland Fisheries team at DEFA where I assisted with the salmonid surveys to collect data for my project. My dissertation was on the 'Environmental factors affecting juvenile salmon and trout populations on the Isle of Man'. 
After graduation I worked for Agriculture at DEFA, assisting with the Agricultural Development Scheme mapping and grants. I started my current role as an Environmental Protection Officer at the end of 2018 after spending 18 months travelling. Being able to protect and enhance the environment in terms of river water quality is a small but important part of the work being undertaken by DEFA.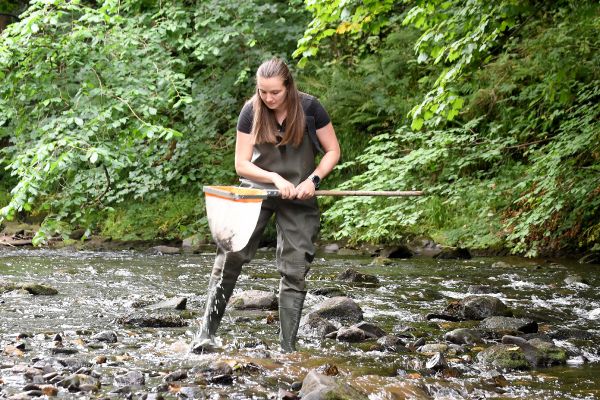 River water sampling commenced in 1995 and this long term data set is used to monitor any changes in water quality. Sampling is carried out four times a year at 87 sites. These sites are spread across the island and capture the varying streams and rivers. These sites are located around known discharges which may reduce water quality.  
We collect two types of samples: chemical and biological. Chemical samples consist of two one-litre bottles of water which are analysed for pH, dissolved oxygen, biochemical oxygen demand, conductivity, nitrate, ammonia, phosphates. Biological samples consist of a water sample for chemical analysis and an invertebrate sample.
An invertebrate sample is collected by kicking into the gravel and collecting the invertebrates in a net which is positioned downstream. This sample is preserved and sorted to determine which species are present and the density. The presence or absence of specific invertebrates are used to determine the health of the watercourse.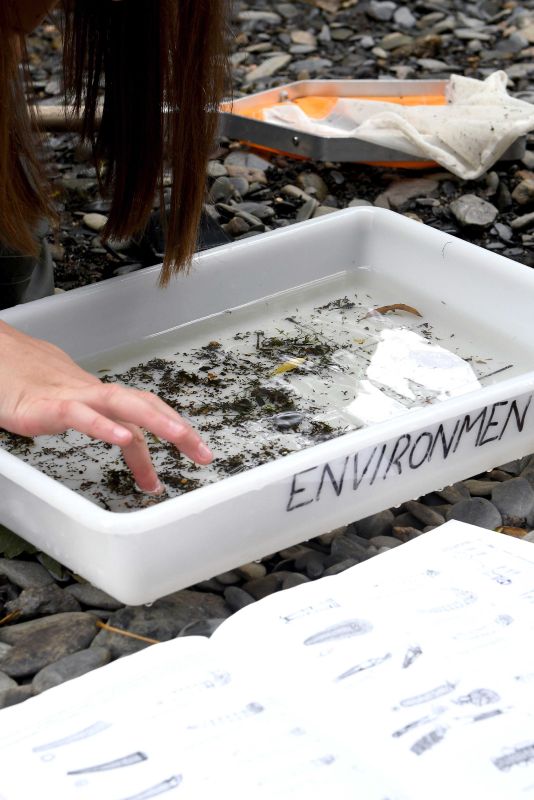 Long-term pollution can impact on the biological health of the river and as such through this sampling we will be able to identify any issues and investigate the source.
River water sampling is important to monitor the health of the Isle of Man's watercourses and to identify if there are any issues through elevated concentrations of specific parameters. Where there are sustained increased concentrations of nutrients, officers will investigate the source and work with the stakeholders to improve the water quality.
Environmental protection officers investigate sources of pollution and work with stakeholders to stop or reduce impacts on the receiving watercourses. Please call 01624 685885 or email environmentalprotection@gov.im to report any water pollution or concerns about the health of any watercourse or drainage ditch.
The latest river water quality reports can be viewed here.
Photos courtesy of Isle of Man Newspapers
Posted up on 19th April 2022