Heidi Baker, owner of Biosphere Partner The Flower Studio, spent time during lockdown creating her own local cuttings garden. She explains more:
Since the Flower Studio first opened its doors in 2009, I have been conscious to provide flowers and plants of good quality and grown to high levels of ethical and environmental standards, through labels such as Fair Flowers, Fair Plants and MPS.
Recycling and reusing has also been a priority and, since becoming a UNESCO Biosphere Partner in 2018, I have stopped using cellophane and single-use plastics to wrap bouquets and plants in, opting for stylish brown paper, string and ribbons, all of which can either be used again or put on the compost heap.
Relying on importing fresh produce can be challenging when the boat doesn't sail and there are also a lot of delicate summer flowers that are perfect for wedding work that simply don't travel well in the time it takes to get from the Dutch auctions, through England and over to the Isle of Man.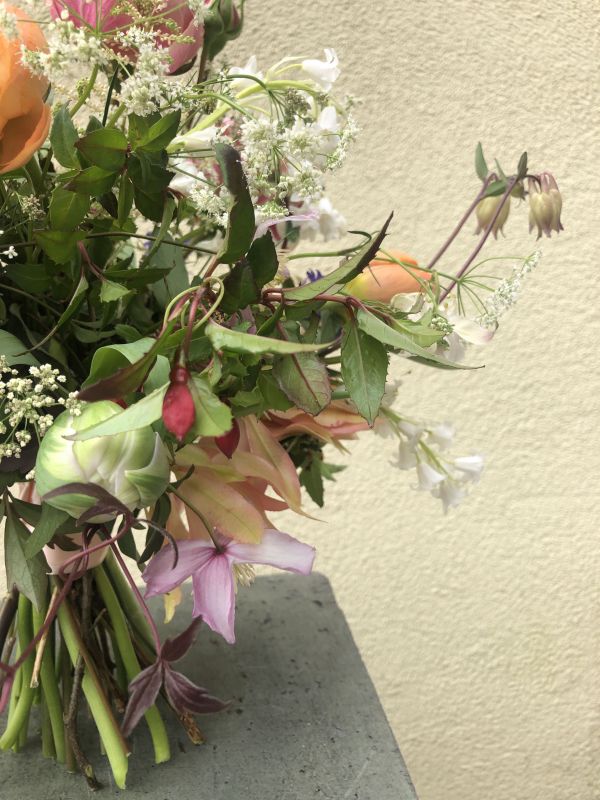 Being forced to take time off work over lockdown spurred me on to create my own cutting garden and, with a partner able to create raised beds and cold-frames out of the limited material we could get hold of, seeds were planted and the first blooms have already been harvested. 
This year, I have planted Sweet Peas, Cosmos, Cornflower, Ammi, Hydrangea, Zinnia, Scabious and Nigella and the plan for next year is to expand on the varieties of these and also to add a few new flowers, too. 
Even with a degree in horticulture it has been an interesting learning curve, but I'm so excited for the future, growing flowers and foliage for weddings and events. 
My daughter has also enjoyed the process of planting the seeds, seeing them sprout and then being able to plant them in the garden and pick them, so I've found myself a willing apprentice, too.
You can find out more about my journey into sustainable floristry on my website and social media pages.
Website: www.flowerstudio.im
Facebook: www.facebook.com/fsiom
Instagram: @flowerstudioiom
Posted up on 18th June 2020