Did you know we have 19 species of butterfly on the Island?
Two species are new to the Island in the last 50 years, the Comma and the Speckled wood. Changing abundance of some species, losses and new arrivals may be due to environmental changes, such as increase in woodland, reduction of the species' food plants or may be a result of changing climate.
An understanding of these changes can only come from detailed field observations and surveys.
The search is on for a person who loves butterflies to become the Island's National Butterfly Recorder.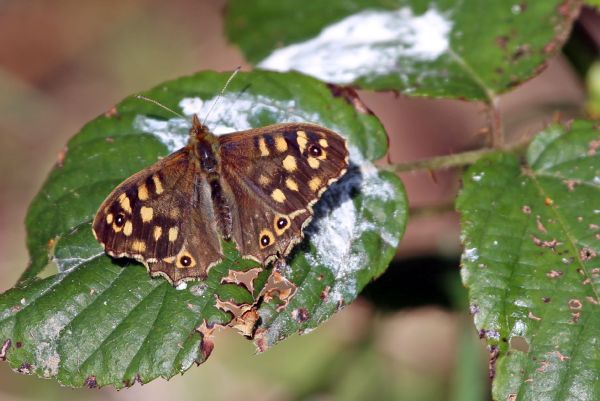 Speckled wood (Pararge aegeria) a distinctive butterfly is a very recent dramatic newcomer in the last 25 years having also expanded its range in Britain (this and cover image by Graham Makepeace-Warne)
This will be an important voluntary role, to act as a focal point for butterfly records on the Island and for the exchange of data with the charity Butterfly Conservation whose vision is for 'a world where butterflies thrive and can be enjoyed by everyone, forever'.
A National Butterfly Recorder is needed to enable the exchange of data so that butterflies on the IOM are well represented in the scientific work of Butterfly Conservation, visible on the distribution maps and available to inform the work of Manx conservation organisations. Have a look at the NBN Atlas Isle of Man where you can find distribution maps of our butterfly species.
Based within Manx Wildlife Trust, the volunteer will work closely with Trust's Invertebrate Group. Tasks will include recruiting and supporting butterfly recorders, collating and uploading butterfly records, helping to get records validated and verified, working with MWT to designate sites, liaising with local groups and Butterfly Conservation.
You do not have to be an expert on butterflies, but a strong interest, and a keenness to learn, are required.  This will be a rewarding and useful role for nature conservation in the Island.
Please follow this link for further information.
Posted up on 18th November 2021