What is your favourite Saturday Stroll? This week, Petra Dudek from the Guild of Manx Registered Tour Guides, takes us to the top of one of the Isle of Man's highest peaks:
Where is the walk?
Walking to the top of North Barrule is a fabulous walk to help work off a big breakfast, especially on a clear day.
The walk begins opposite the Black Hut, with a little steep part up Clagh Ouyr. The first time we walked here we thought this is it, nearly there, but ,no, there in the distance with two further slopes to tackle, you spot North Barrule.
The walk follows a well-established pathway etched into the ground by both walkers and fell runners and whilst in parts the route can be rather wet and boggy the footpath along the ridge of the hill provides good footing as well as being assisted by a wooden walkway.
With the wind blowing around our ears and views down into the Laxey valley it is easy to start daydreaming. Possibly imagining what life during the Viking Age would have been like.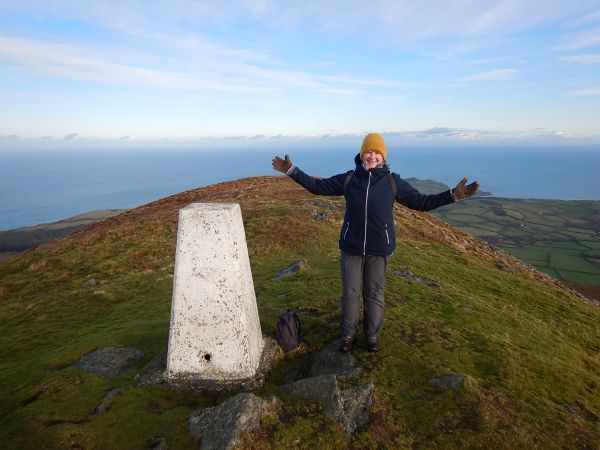 Once reaching the summit of North Barrule with a height of 1,842 feet above sea level it feels like having conquered the world.
The views all the way round are stunning. After a little while pretending to be on day watch duty, we retraced our steps.
The last time it took three days for our walking boots to dry out but it was well worth it!
Start point:
Black Hut, A18 Mountain Road.
Finish point:
Black Hut, A18 Mountain Road.
Approximate duration:
Three hours.
Level of difficulty:
Moderate.
Posted up on 23rd July 2020