A piece of the Isle of Man's Victorian heritage has been lovingly restored and reopened. The local experts who carried out the task tell us about the project.
The Groudle Glen Water Wheel is one of the most beautiful features of one of the Island's most attractive glens, but for years has been in a state of disrepair.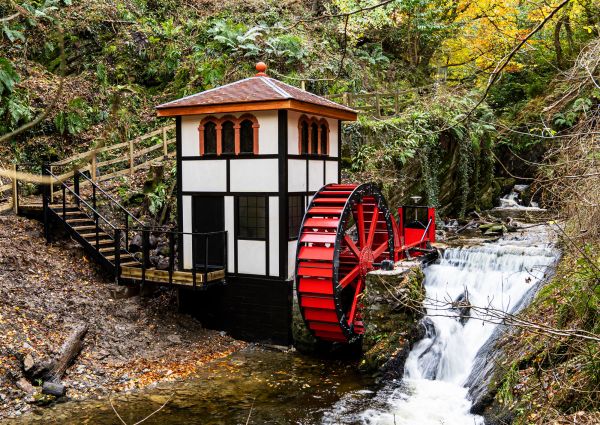 The restored water wheel
All that has changed with a comprehensive and sensitive restoration by MMD, the Laxey-based multinational mining company. As a community-focused business with considerable engineering expertise, MMD were very keen to drive the project – particularly as the restoration was dedicated to the memory of the firm's founders, Ann and Alan Potts.
Built by Broadbent in 1895, the water wheel (sometimes called the Little Isabella in a nod to its similarity to the Lady Isabella in Laxey) was used to pump water to the Groudle Hotel and, later, to power lights in the glen.
Today it doesn't perform essential duties, but the restored wheel has been designed to be fully functional as well as aesthetically pleasing, in case hydropower is needed in the glen in the future.
Returning the water wheel to its Victorian splendour was challenging, to say the least – particularly as MMD were determined to maintain its historical accuracy and salvage as many original parts as possible.
Expert advice from the Isle of Man Victorian Society on everything from windows to finials, materials and finishes proved vital in realising the company's vision. In particular, it was crucial that the materials and construction, while historically appropriate, would prove long-lasting, minimising ongoing maintenance.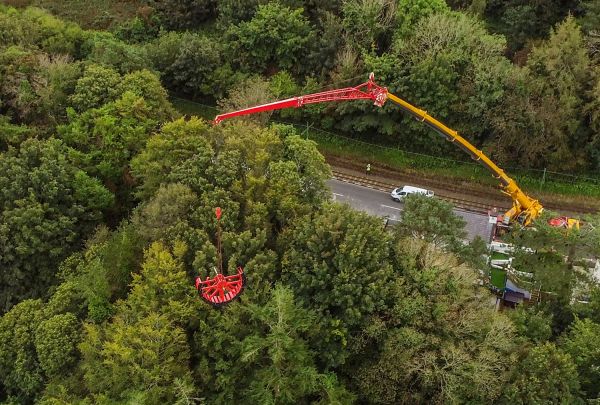 Parts are craned into place in this trickiest of work spaces
MMD's track record in restoring historic island structures was essential to the success of the project. Back in 2007, the global business created their corporate headquarters in the Laxey Pipe Factory. The landmark building required heavy investment to maintain its heritage and historic façade, and remains one of several historically significant structures in Laxey and an important landmark on the Laxey Heritage Trail.
'It's great to see how much attention and interest there has been surrounding the project,' said Chris Pearson, Group Business Development Director of MMD.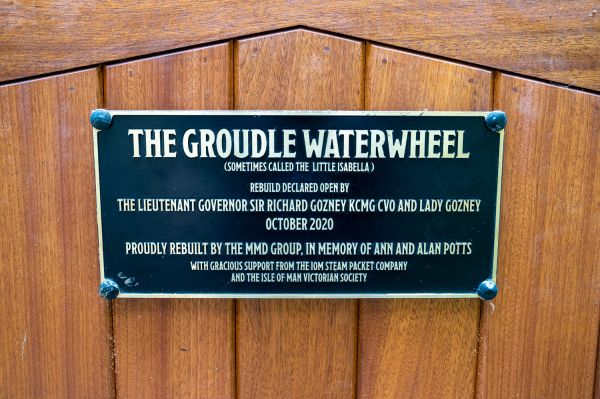 The plaque unveiled to commemorate the reopening
'We were delighted that His Excellency the Lieutenant Governor Sir Richard Gozney and Lady Gozney were able to perform the official opening and we're very excited that the Manx public can once again enjoy this magnificent feature of Groudle Glen.
'This is an Island with an amazing history and we're thrilled to have played a major part in preserving part of it for future generations.'
Posted up on 7th December 2020