In our journey to Net Zero, there are lots of ways which nature can help.
Nature-based solutions – like planting trees and restoring peatland – can help by absorbing carbon from the atmosphere, while we cut down the amount of carbon we produce through the ways we live, travel, and do business.
The sea can also play an important role: marine plants and animals also absorb carbon, eventually locking some of it away in the sea bed – which is called blue carbon.
With 85% of the Isle of Man's territory in the sea, the Manx Blue Carbon Project is finding out what we have in terms of blue carbon and how we can look after it.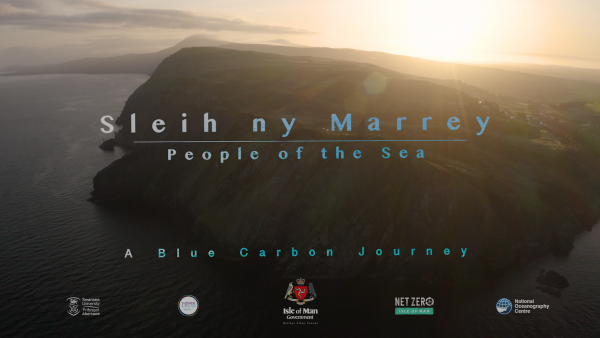 The title sequence from the film 'Sleih ny Marrey – People of the Sea' (Lewis M Jefferies Photography)
The project is an initiative being delivered by the Department of Environment, Food and Agriculture in partnership with the National Oceanography Centre and Swansea University.
Evidence being gathered in the project's first year could be used to develop a cutting-edge Blue Carbon Management Plan.
A film, 'Sleih ny Marrey – People of the Sea', has been made about the project and about the Island's record of innovative marine science and collaboration between fisheries and conservation, to look after the health and wealth of our seas for future generations.
The film was premiered on Monday 22nd August 2022.
Posted up on 19th August 2022