Kim Etherton, Chair of the Supporters of the Curraghs Wildlife Park, writes about a new nature trail opening there this week:
Not many wildlife parks or zoos can boast having an Area of Special Scientific Interest and Wetland of International Importance as part of their landholding – but the Curraghs Wildlife Park can.
Sixteen acres of the designated 477 acres are found there – and a new trail, opening on 16th June, will safely guide Wildlife Park visitors through this boggy native wilderness.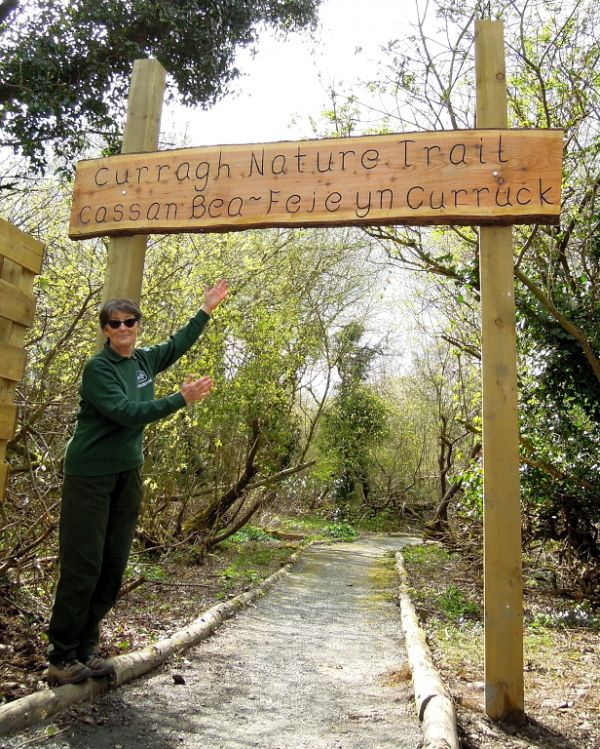 The trail has been designed to raise awareness and understanding of this very special part of the Islands' biosphere.  Interpretative signage and interactive installations have been carefully created to provide an enjoyable and educational experience for visitors. 
These include nature notes, designed for young visitors, which simply explain various features of the area and suggest activities; brasses depicting curragh wildlife and a booklet with space for rubbings; a solar-powered talking bench with recordings of a curragh-inspired poem, bird calls, information on farming in the past and about wallabies; a talking post with fun facts about the area, narrated by children, and information panels on the curragh in the past and present and its flora and fauna.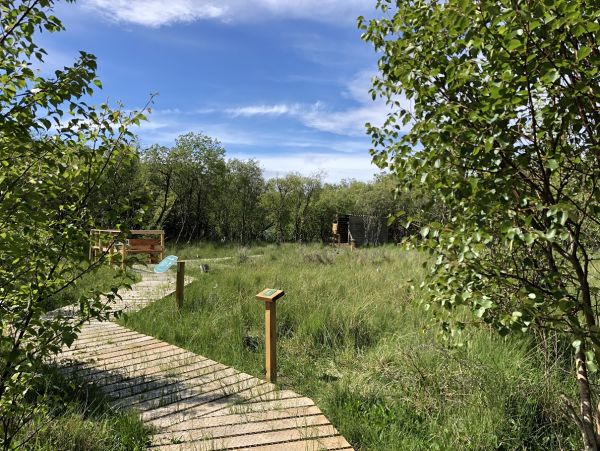 The trail was funded by the Manx Lottery Trust with matched funding from UNESCO Biosphere Partner Zurich International and the project was created and managed by the Supporters of the Curraghs Wildlife Park, an Isle of Man registered charity.
It will be opened by His Excellency the Lieutenant Governor, Patron of the Supporters.
For further information please email supportersCWP@manx.net
Posted up on 10th June 2021