This month, for our Partner profile, we learn from clerk Jason Roberts how Port Erin Commissioners is fulfilling its Biosphere Pledge.
Port Erin Commissioners is proud to have been an Isle of Man Biosphere partner since 2019.
'Signing up to the Biosphere principles was really just a progression of the ethos of the board's direction of travel,' Godfree Egee, Chair of Port Erin Commissioners, commented. 'That direction has perhaps been a little quiet as we have been running electric vehicles as part of our fleet for more than five years.'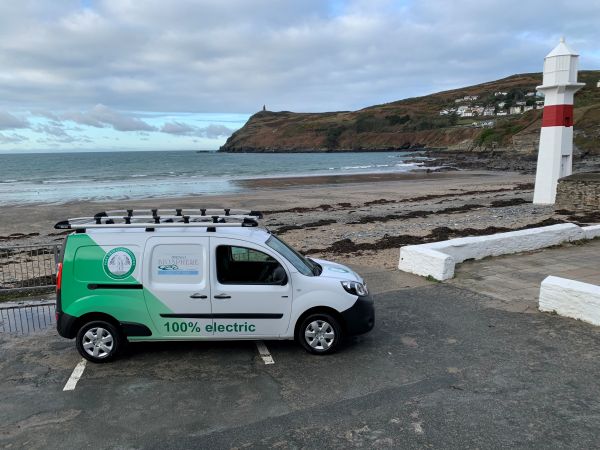 Over a similar five-year period, the street lighting within Port Erin has been replaced, when needed or as part of wider schemes, with energy-efficient LED fittings, with around a third of all street lighting within the village now being LED, which approximately equates to an annual CO2 saving of around 15 tonnes.
All the festoon lighting and decorative Christmas lighting used is also LED and a further small scheme is scheduled to be completed, Covid-permitting, in January and offers a further CO2 saving of approximately 1 tonne per year. LED lighting has also been fitted to both the Commissioners' Office and the George Herdman Library.
Following on the CO2 theme, Port Erin's vehicle fleet is almost entirely Euro 6 standard, as well as running two electric vans. The recent replacement light commercial vehicles were, in part, selected as they were the lowest CO2 output models available at the time and electric equivalents were cost prohibitive.
Port Erin Commissioners was also an early adopter of the Refill Isle of Man initiative, installing water refilling stations in Station Road car park and along the lower Promenade by the beach. The scheme discourages the use of single use plastics but offering easily accessible points to refill reusable bottles with water.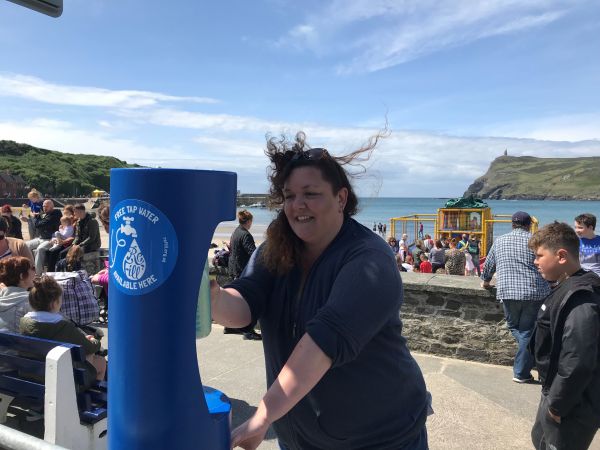 Eight businesses within the village have also signed up to the scheme, so anyone in need of hydration can refill their bottles easily.
Planning permission was granted in October 2018 for a new workshop at Breagle Glen from which the Commissioners' staff will be based. This new facility includes solar panels, sedum roofs, swift boxes, bee bricks, bat boxes, wildflower areas, LED lighting and electric vehicle charge points.
Port Erin Commissioners is also seeking to establish a glamping and campsite off Ballafesson Road in Port Erin which includes a landscaped zone with planting to encourage wildlife in the area and encourage visitors to enjoy the fantastic outdoors and recreation facilities available within Port Erin and the South of the Island, many of whom are also Biosphere Partners.
Working closely with Rushen Primary School, it is fantastic that its pupils adopted Port Erin beach, which involves several cleaning and learning activities in conjunction with another Biosphere partner, Beach Buddies.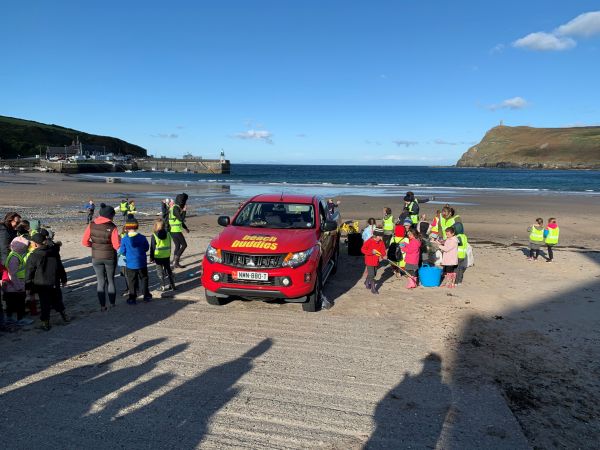 There are other Biosphere projects planned over the remainder of this school year, with a focus on recycling and wildflower areas.
For several years, as part of Port Erin Commissioners' overarching environmental policy, any trees which are lost to either disease or weather-related damage are replaced with two trees, cleaning materials have been swapped for more environmentally friendly alternatives and any seaweed cleared from the beach is used as a fertiliser by a local farmer.
2021 will also bring the scoping stage of a project to provide eco-housing for the village's public sector housing stock, which its hoped will become a platform to create more energy efficient properties within Port Erin.
Facebook and Instagram: @PortErinComs
Email: info@porterin.gov.im
Web: www.porterin.gov.im
Phone: 01624 832298
Posted up on 17th January 2021