Join in the RSPB's Big Garden Birdwatch from home this week.
The annual event is educational and helps the bird charity study where species are growing or dwindling in numbers and maintain an overall picture of bird life.
From 29th to 31st January, simply choose an hour, and a spot to watch from, and record how many birds of each species you see.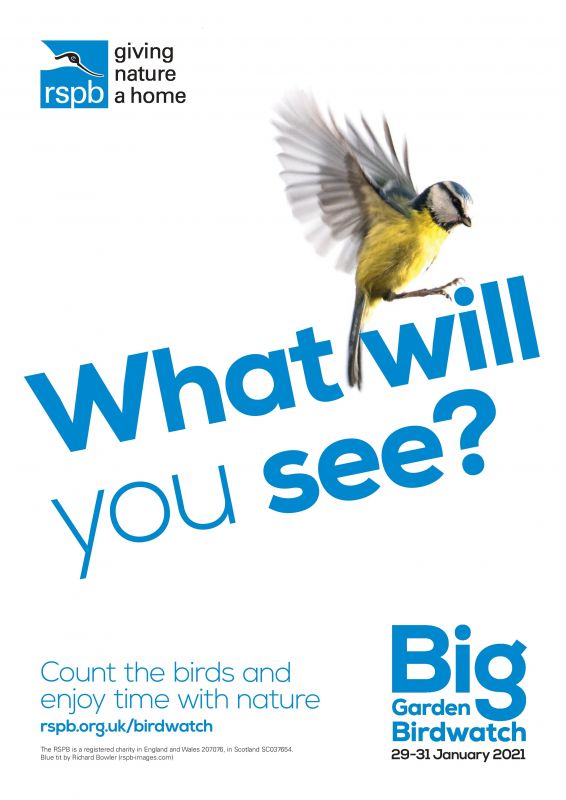 Your location can include a window in your home, a balcony or a garden.
You can sign up to the event and download useful resources, including identification guides, via the RSPB website.
There are live online sessions with experts and live activities and others you can do anytime, including a 'which garden bird are you?' quiz.
The charity also offers advice to the budding bird photographer.
And you are encouraged to share your sightings and join in the conversation on the RSPB's social media channels.
Those taking part receive discount in the RSPB's online shop.
Most importantly of all, you'll be getting #CloserToNature as we edge towards the end of our Isle of Man lockdown, and this is good for wellbeing.
In 2020, the most commonly spotted bird in the Isle of Man, and overall, was the house sparrow.
The results of the 2020 Big Garden Birdwatch are here.
Posted up on 25th January 2021