Marine experts from the Isle of Man have been chosen to present at a prestigious conference.
Coastal Futures takes place online from 18th to 20th January 2022.
Dr Peter Duncan, Senior Marine Environment Officer with the Department of Environment, Food and Agriculture, and Dr Isobel Bloor, Postdoctoral Fisheries Scientist with Bangor University, will present an update on the pre-Christmas Ramsey Bay fishery and its innovative management; now in its 9th year.
Bangor University carries out scientific research and provides advice on the Isle of Man's fisheries on behalf of DEFA.
Ramsey Bay was the Isle of Man's first Marine Nature Reserve in 2011 and the needs of people and nature are balanced within it, with a specific Fisheries Management Zone (FMZ) included amongst its 5 separate conservation areas.
The FMZ within the reserve is co-managed by the Manx Fish Producers' Organisation (MFPO) and is not fished for 50 weeks of the year to conserve stocks and protect the seabed, but fishing is permitted for a fortnight, when market prices are at their highest.
This is in line with the Isle of Man's UNESCO Biosphere status, which promotes sustainable development and conservation.
The two week fishery guarantees a bumper harvest of the highest quality king scallops in the run up to Christmas, when demand from European markets is highest, and the value can be up to 40% greater.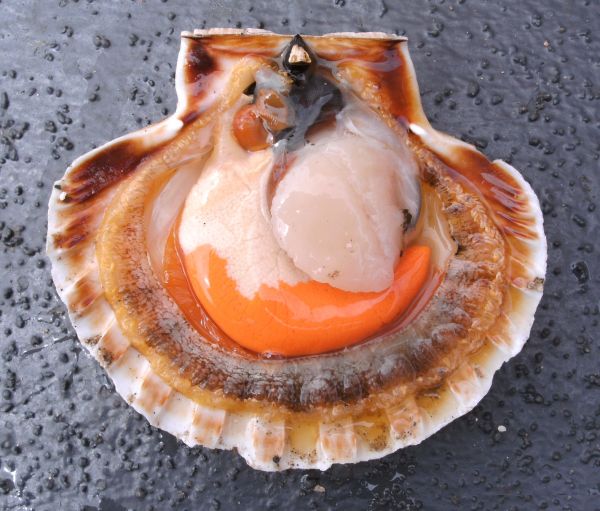 An annual survey, conducted by the MFPO in collaboration with Bangor University, indicates an appropriate total allowable catch, and catch limits and licences are agreed and issued by DEFA. The daily management of the fishery is handled by the MFPO, which decides the specific high-density areas to fish and encourages crews to share vessels and crew, which helps to maximise efficiency, and reduce costs and carbon emissions.
This collaborative approach is unique in the British Isles, and the recent analysis to be presented has demonstrated real benefits for the economy, fisheries and marine conservation, and may provide a model for our other fishery areas and the wider region.
The title of Coastal Futures 2022 is 'Innovation for Ocean Recovery'.
Dr Duncan said: 'Coastal Futures is an important forum for a wide range of marine-interest groups in the British Isles and beyond – from conservation bodies to Governments.
'It's therefore significant to be asked to give a presentation and it's an excellent opportunity to showcase one of our Biosphere's most successful fishery/conservation projects.'
Further information about the conference and the Ramsey Bay paper can be found here.
Main image: eel grass by Dr Lara Howe.
Posted up on 18th January 2022