The latest from the Isle of Man Government's Climate Change Transformation Team on local actions to tackle the 'code red for humanity':
Last month, a major scientific report by the Intergovernmental Panel on Climate Change (IPCC) said human activity is changing the climate in unprecedented and sometimes irreversible ways.
The landmark study, a 'code red for humanity' warns of increasingly extreme heatwaves, droughts and flooding, and a key temperature limit being broken in just over a decade - but scientists say a catastrophe can be avoided if the world acts fast.
As part of the Isle of Man's response to climate change, the Isle of Man Government is fully committed to transitioning to a net zero by 2050.
The Isle of Man Government's Action Plan for Achieving Net Zero Emissions by 2050 – Phase 1, unanimously approved by Tynwald members in January 2020 and informed by Professor Curran's independent report, sets out the Island's plan for carbon neutrality.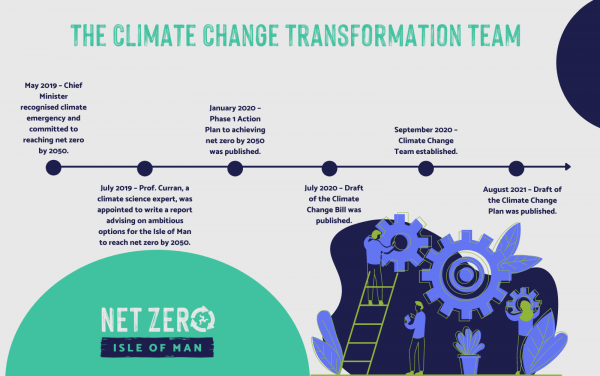 The Climate Change Transformation Team, a small team of specialists including scientists, researchers, communications, engagement, and project delivery officers within the Cabinet Office, was formed in September 2020 and has been working closely with Governments departments, stakeholder groups and the wider community to deliver the Climate Change Action Plan. Here are some of the key highlights of the Island's progress to net zero to date:
The progression of the Climate Change Bill through the legislative branches, enshrining our net zero goal in law and establishing a clear framework for climate action planning and accountability for delivery. The Bill is currently pending Royal Assent.
The draft Climate Change Plan (2022 – 2027), a requirement of the Climate Change Bill, has recently been published for consultation.
Delivery of the future energy scenarios for the Island to understand how we will reach our target of 75% renewable energy by 2035 and ultimately 100% by 2050. The scenarios revolve around the energy trilemma; security of supply, renewable generation and low cost to consumers, and were outlined in the 5-year plan consultation.
Developing a new, revised Green Living Grant which will support up to 1,200 home owners to retrofit their homes, making them more energy efficient and increased the overall energy ratings while also installing low carbon heating systems.
In terms of emissions removal and nature-based solutions, some of the actions achieved so far include:
Planting 85,000 trees at Meary Veg. The new woodland will boost carbon capture and create a new amenity for islanders to connect with nature and boost wellbeing.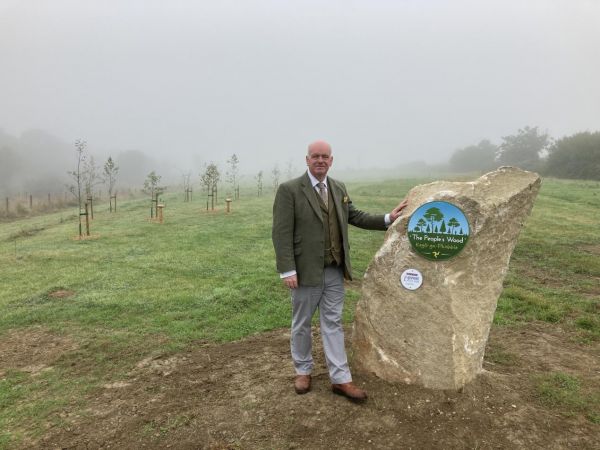 The Chief Minister opens the People's Wood at Meary Veg
An initial peat restoration project has been agreed, funded and started with the first 1,000 acres of restoration. This will transform some of the most degraded areas of peat from a source of emissions back into one of our most important carbon sinks.
Work on a marine carbon strategy to maximise blue carbon (the carbon stored in marine and coastal ecosystems) is underway and builds on our network of 10 Marine Nature Reserves and inshore fisheries management zones. Blue carbon is an area where we believe the Island could become a global leader in innovative marine management.
The next few months will see further progress in all key areas of action as well as the development of our next action plan, the first Statutory Five Year plan.
If you want to find out more about climate change action on the Isle of Man, you can visit www.netzero.im, join the Net Zero Isle of Man's Facebook and Instagram, email climatechange@gov.im
Posted up on 12th September 2021