The Isle of Man's status as aquatic disease-free has again enabled it to send 30,000 fish eggs to Jersey to boost that island's angling activities.
The eggs (ova) come from rainbow trout bred at the Department of Environment, Food and Agriculture's Cornaa fish farm.
The eggs were stripped manually from brood stock fish stock and disinfected under the watchful eye of a vet.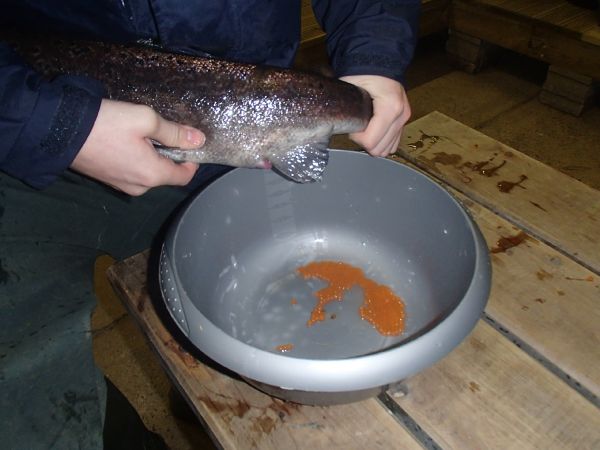 They were weighed to approximate their numbers.
The ova were then packed into polystyrene boxes draped in moist paper towels. Ice packs were added to keep the eggs at a consistent temperature on their journey.
The entire consignment was then placed in a protective box, bearing documentation needed to satisfy Customs and importation licencing.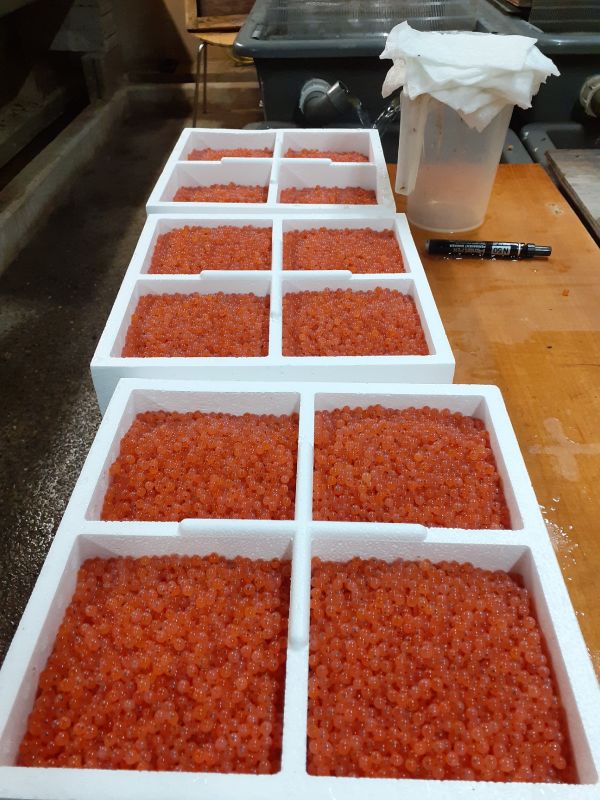 The eggs were then couriered by ferry, then road, to Southampton where they were carried by air freight to Jersey.
Like the Isle of Man, Jersey is classed as aquatic disease free zones under EU regulations and the certified disease-free eggs are imported by the Channel Island under licence from its Government.
The eggs are used by the Jersey Freshwater Angling Association to provide angling opportunities for members and the public.
Funds made from the sale of the eggs goes back into running the fish farm.
Posted up on 7th February 2022