Kate Bergquist, Walking Product Champion for the Isle of Man Government, updates on her latest initiatives.
It's a pleasure to be asked to write a short piece for the UNESCO Biosphere Isle of Man newsletter. It's a good opportunity to share some of the amazing projects that have been taking place in the walking world.
I am in my second year as the Walking Product Champion for the Isle of Man and I am busier than ever.
Recently, I have been working alongside the Department for Infrastructure and Visit Isle of Man on a joint project to train volunteer groups to help repair some of the signage on the Manx footpaths.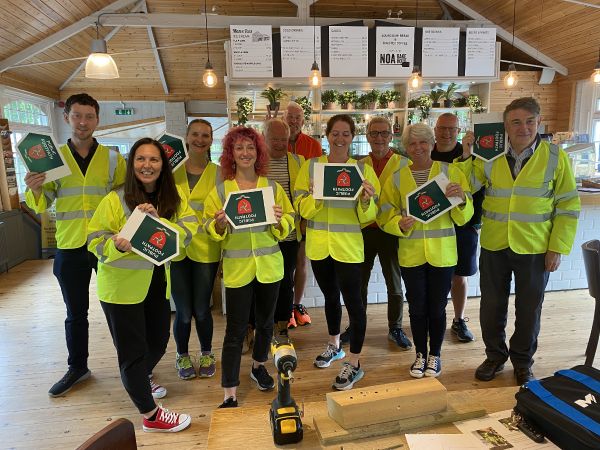 We have 15 trained volunteers ranging from walk leaders, fell runners and young ramblers.
Volunteers play a key part in helping maintain and repair footpaths in Cumbria and Wales and my mission is to create a similar initiative on the Island.
It makes sense to have these people who are walking and running the footpaths on a weekly basis fixing the signs that are broken.
The only difference now for our volunteers is, they pack a drill and a few signs in their rucksack along with their flask and butties when they go walking. We all have one thing in common – we love the Manx countryside and want to do our best to look after and protect it.
I have also been mentoring the newly formed Young Ramblers' group on the Island. We are just in the process of setting up a committee and a dealing with all the legal requirements to set up a group. 
The group is aimed at getting people in their 20s and 30s out walking and hiking in the stunning Manx countryside.
The group will be organising day and evening walks, and weekends away as well as socials in pubs and restaurants.
The South Cumbria Young Ramblers will be working alongside the group to help them get set up and ready to go.  This couldn't be more timely. There is growing evidence that many people's health and wellbeing is poor and the anxiety and stress of life in the current context is having a serious impact. I am so passionate about empowering the generation to explore the great outdoors.
I am committed to supporting young people develop their wellbeing and resilience, using the natural environment as much as possible. We all need to play our part in empowering the next generation to explore the great outdoors.
The Young Ramblers will be advertising their inaugural walk in September around Youth Mental Health Day.
I have also recently trained to be a cold water therapy coach and I have started integrating cold water dips into the walks I am leading.
These are becoming extremely popular as the cold water therapy craze hits our Island.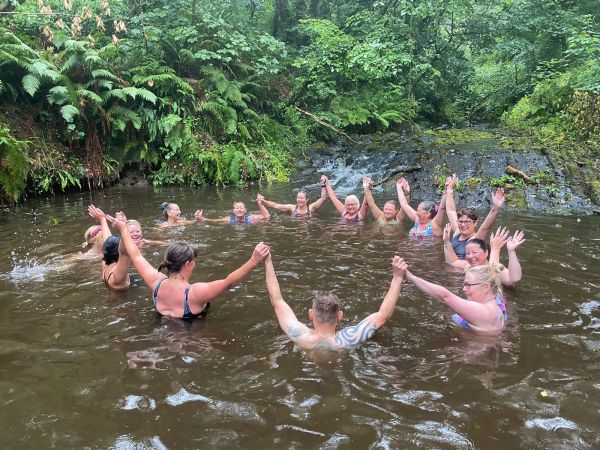 It's no coincidence that us humans feel fantastic after being in nature. For most of us, just visualising nature brings a sense of calm. My rucksack is getting bigger by the day now I have to pack signs, drills and a towel, but I love it.
I feel so grateful to be living on such a magical Island surrounded by nature.
The Isle of Man has been recognised by UNESCO as one of the best places in the world to explore nature, and I couldn't agree more. We should all celebrate this fact and contribute in keeping our Island a special place to live.
Posted up on 19th August 2022