Our #CloserToNature series of blogs keeps us connected with nature this spring and summer while we stay at home. Michelle Stewardson, of Biosphere Partner Saltworks SUP, writes about the unique perspective on the Isle of Man that paddle boarding offers:
Stand-up paddleboarding – SUP as it gets called - is a growing paddlesport on the Island. Basically, it comes down to standing on the middle of a board, feet shoulder-width apart, and propelling yourself through the water with a paddle.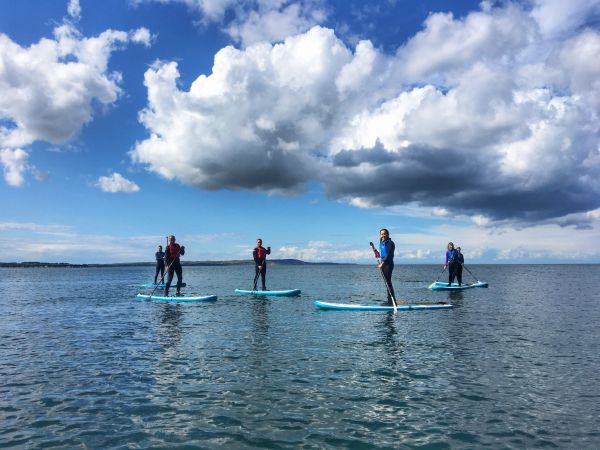 We have some fabulous locations around the Island, from sheltered, sandy, beaches to more adventurous coastal paddles around headlands covered with sea birds and even a few shipwrecks along the way.  
Venturing out onto the sea, it's amazing to be able to see our Island from a different perspective, with the silence allowing you to see seals, other marine life and amazing explosion of colour as you glide over various varieties of seaweed.  
If we are really lucky, we get the chance to have close encounters with common seals, who seem especially keen to see us humans appearing to stand on the water. Seals can follow us from a distance and suddenly we can catch a shimmer in the water as we see them swimming beneath the board. It has even been known for them to try and hitch a ride, too.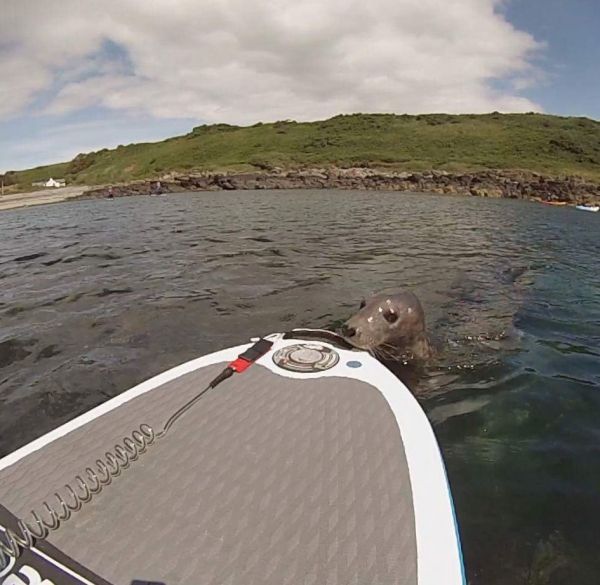 Video:
Stand-up paddle boarding is a lifestyle that can really draw people in. Imagine the feeling of being at one with nature as you paddle, just before sunset, with Peel Castle in the background seals and sea birds all around.
The unique perspective that you get once you start feeling the water beneath your feet is a sense of adventure, freedom and camaraderie, whether exploring new places or simply paddling out from the beach. It's a great paddle sport and one which SUP enthusiasts naturally want to share with other people: just one of the many reasons why it has grown on the Isle of Man.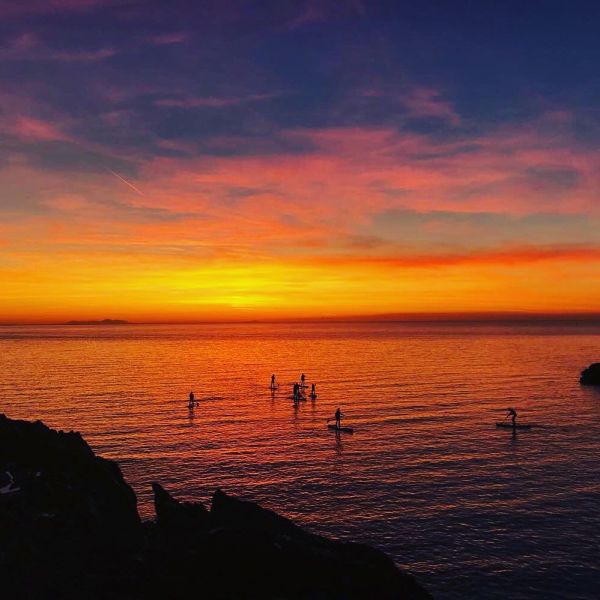 As with all water sports, we recommend getting a lesson from qualified instructors to ensure you have a safe and enjoyable time on the water.
Saltworks SUP is an accredited SUP school with www.waterskillsacademy.com and offers everything from Discover SUP (beginners' session) through to SUP Safaris and WSA ISUP SMART safety courses.
Website: www.saltworks-sup.co.uk
facebook: Saltworks Sup Paddleboarding
Instagram: @saltworks_sup_paddleboarding
Posted up on 31st May 2020