A series of #Wednesdaywebinars exclusively for business Partners of UNESCO Biosphere Isle of Man is exploring the topic of sustainability.
The series is part of a project connecting businesses and Biosphere, being run by University College Isle of Man Masters degree student Nikole Cervantes.
The first webinar, jointly presented by Nikole and Jo Overty, UNESCO Biosphere Isle of Man Project Officer, introduced the topic of business sustainability and, in the weeks to come, Biosphere Partners such as Versa, Zurich International and The Fynoderee Distillery will share the good work they are doing.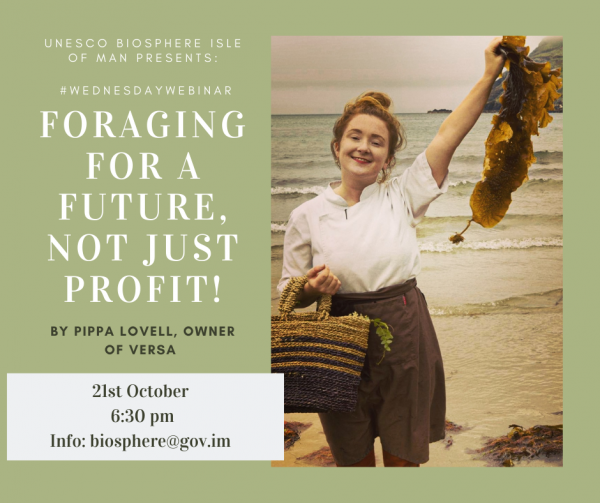 'Businesses light and heat premises, travel, consume products, use packaging, create waste etc,' Jo said. 'Through their practices and their influence on their workforces and customers, they can influence positive change as we strive to be more sustainable.
'The webinars are a chance to be inspired by and ask questions of some of our most committed and innovative Biosphere Partners.'
A private facebook group has also been set up where business Partners can discuss challenges and share good practice.
Businesses will shortly be surveyed to identify training needs before a pilot scheme is rolled out next  year.
An event for Partners is also planned for later this year as part of Nikole's project.
For more information on the programme for business Partners, email Nikole.Cervantes@gov.im
To apply to become a Partner, visit the Get Involved section of this website.
Posted up on 12th October 2020