Today (16th November) marks the 75th anniversary of the foundation of UNESCO in London.
During the Second World War, as early as 1942, governments of European countries, who were confronting Nazi Germany and its allies, met in the United Kingdom for the Conference of Allied Ministers of Education (CAME).
They were looking forward, with a view to plan the effective ways they could reconstruct their systems of education once there was a restoration of peace.
The project quickly gained global momentum and saw new governments joining, outside of Europe.
With the war having barely come to an end, a United Nations conference was held to establish an educational and cultural organisation. The conference was proposed by CAME, with a view to create an organisation that would embody a genuine culture of peace. The new organisation, they felt, should establish the "intellectual and moral solidarity of mankind" with a hope that, in doing so, the outbreak of another world war could be prevented.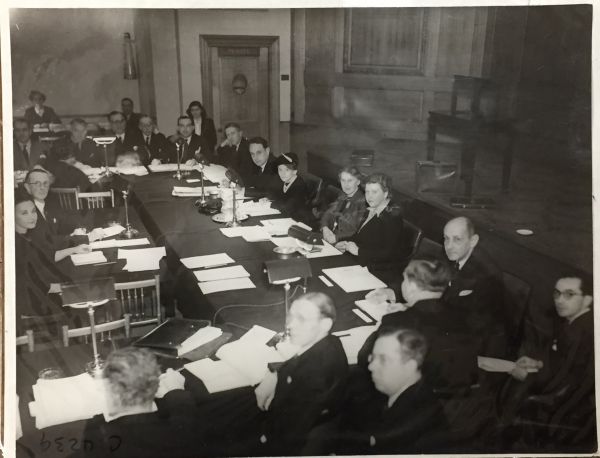 Preparatory Commission of UNESCO meeting
Representatives of 44 countries gathered from 1st to 16th November 1945 and, at the end of the conference, 37 countries founded the United Nations' Educational, Scientific and Cultural Organisation (UNESCO). The Constitution of UNESCO was signed on 16 November 1945.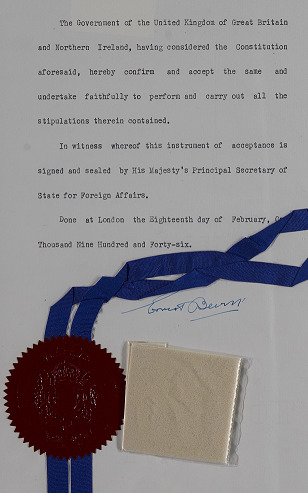 The UK ratification of the UNESCO constitution
Since 1945, UNESCO has seen massive growth and influence globally through its programmes surrounding education, science, culture and communication. There is a global network of 193 Member States and 2,242 UNESCO designated sites, covering a total of 10 million km2, including World Heritage Sites, Biospheres, Creative Cities and Global Geoparks.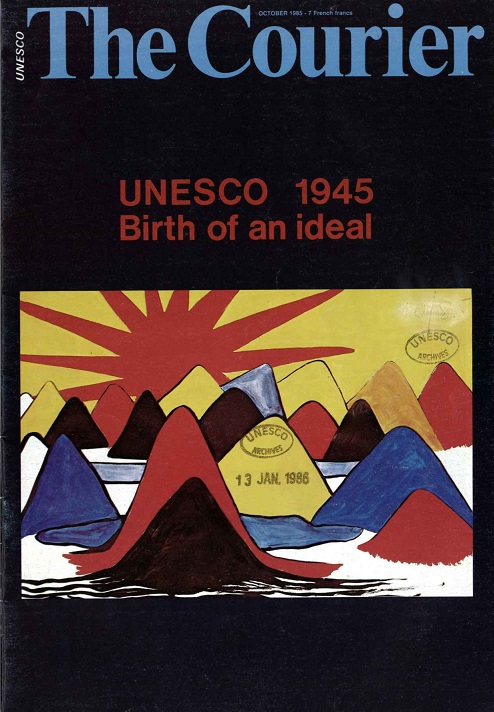 A 1985 edition of the UNESCO Courier reproduced the story of the foundation in 1945
A report published this year by the UK National Commission for UNESCO emphasises the financial, cultural and environmental benefits of the UK (and Isle of Man's) UNESCO sites.
UNESCO's continued mission is to build the defences of peace in people's minds, driven by a network of experts, stakeholders and communities.
The UK has 165 designations which cover 16% of the land area.
The Isle of Man is only entire nation Biosphere.
Posted up on 13th November 2020