As an adult I've become a staunch believer in counting all your blessings. I'm therefore hugely grateful I was born and raised on this beautiful Island, and that my parents gave me all the freedom I needed.
Our house was on the edge of Onchan, beneath the golf course. This meant an idyllic childhood spent roaming the surrounding gorse-filled scrub fields. The entire area had fallen victim to a recession and was populated by dirt mounds, grassy tracks, discarded plastic and corrugated metal sheets. All perfect ingredients for the dens we'd create deep in the gorse caves to hide them from bigger kids' destructive whims.
It was also here I learnt the power of solitude – my favourite thing being to sneak up the fairway alone and sit, cocooned by gorse, listening to the rain fall on our makeshift roof.
Nowadays I still have my 'dens,' only they take the form of glens, valleys, wild heaths, and pretty much any spot on our Island's dramatic coastline – in and out of the sea.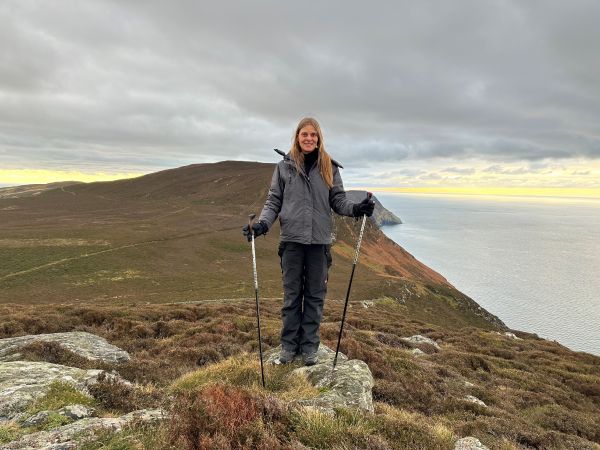 I've learnt the Germans have a word for this kind of solitude too – 'waldensamkeit.' For me it's the deepest kind of meditation, an almost altered state where there is no time only the unravelling of ideas, pressures, creative projects. It's another blessing, but one I can't take for granted.
In 2013 I was struck suddenly and violently by seronegative rheumatoid arthritis – a 'progressive and incurable' autoimmune illness that leaves me prone to extensive, and traumatic periods of extreme pain and immobility.
Unfortunately, I quickly learnt that as advanced as our society has become, when the chips are down and you're at your most vulnerable, its caring facade can quickly slip.
It was this that prompted me to establish Without Wings, the Manx Autoimmune Arthritis Trust, in 2016, as I've always had an oversensitive to injustice radar.
My own health experience also taught me two things:
Firstly, most people do care, they just need a framework to help them know how to.  
Secondly, if you can't see what you want in the world, like Tony Robbins says: 'Take massive action.'
The charity's overall ethos is therefore about making our Island a more compassionate and generally better place to live if you're affected by these illnesses. It does this through raising awareness and providing practical things like information, home help and counselling grants.
It helped me being able to contribute to our Island like this, too. I've always been a musician, but that's tricky with unpredictable illness. Through incapacity and the charity, however, I unveiled skills and passions I never even knew I had. These have led to a new and vibrant career as a copy and a creative writer.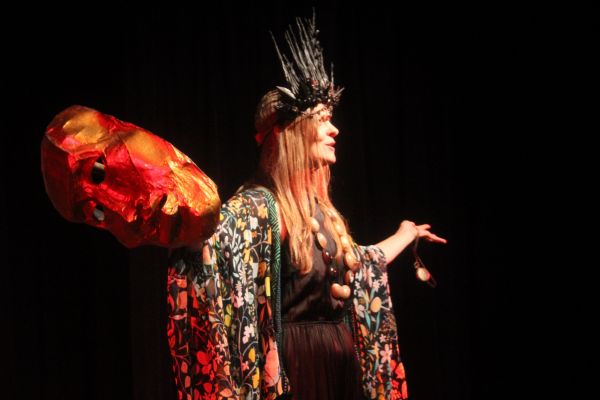 Photo: Martin Critchley
I'm therefore still counting my blessings. I'm grateful for the internet, which has immeasurably improved creative accessibility on the Island. This means my three children have been raised surrounded by inspirational musicians, artists and poets. I'm grateful to the Isle of Man Arts Council, too, for its support.
Most of all, though, I'm grateful I married a Manxman. This meant that after years of studying and working in England, when we discovered we were expecting our second child, we were able to say: 'Let's go home.'
Jackie Morrey-Grace is a creative copy consultant at Launchiom.com. She is triple Manx Litfest Poetry Slam champion and a poetic performance artist, a trombonist and author of two poetic epics, On Ravensdale Hill and Asila's Song, available from Bridge Bookshop and www.quirky.im Find out more about the charity via its website.
Posted up on 11th July 2023