Biosphere to me is exemplified by the landscape and hills surrounding North Barrule and out across Maughold. This most beautiful part of our treasured isle shows me how we have adapted to changing conditions here and especially our move away from fossil fuels.
The 'saddle' between North Barrule and the unnamed peak south of it was used by the locals around 150 years ago to cut and recover peat for house fires. Manx explorer and inventor William Kennish's poetry records that tradition where peat was cut and loaded on to pack animals to be brought down to be stacked and dried in preparation for the winter.
The peat can still be seen in a few exposed places and walking up there I can imagine this ancient activity of his childhood Corony community.
While we today strive to eliminate fossil fuels and nurture the recovery of our environment from decades of neglect, as a chartered engineer, I am very aware of the colossal technical challenges we face to achieve these goals.
Here, as in many other places, the buzzwords 'zero emissions' are quoted, omitting the essential word between them – 'local'.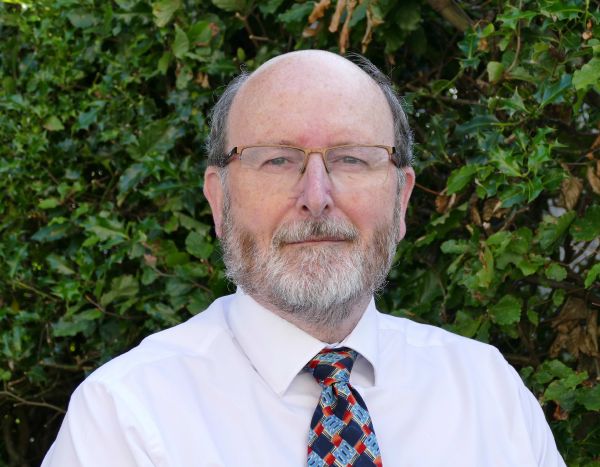 Bob Stimpson
From the engineering world of thermodynamics and entropy, nothing that uses energy has 'zero emissions'. The electric vehicle which has zero local emissions may only emit heat or water locally as it functions, but the environmental and carbon footprints of creating that battery power source involves a huge consumption of energy and the capture of various pollutants where it was created.
I am concerned that the global hunt for the raw materials of cobalt and lithium to meet this demand will cause substantial ground pollution and exploitation of the peoples of far poorer nations just to allow us to claim 'zero emissions' locally. We must all see our Biosphere responsibilities as global, not just local.
Similar considerations apply for the electricity that replenishes that battery's resources. It will come from a source which has local emissions either in its generation or facility construction. 
I would like to see the true carbon footprints of solar panels and wind farm sources stated much like the energy rating grading label system for electrical goods we now see - this will provide consumers with a better guide – one for everyone who is keen to reduce their overall emissions.
Electric vehicle technology is changing very quickly, but at the moment the carbon footprint of a new electrical vehicle sitting in a showroom is up to 78% greater than a fossil fuel one – meaning we need to remove around 18 fossil-fuel vehicles for every 10 electric powered ones sold to achieve initial parity, which will then allow the wider local benefits to be realised with a clear conscience.
Vehicle users must be aware that whilst their use will protect and enhance our Biosphere, if we are not very cautious and insist on being fully informed, someone somewhere else will pay the penalty for our affluence.
The Isle of Man is a truly wonderful place to live – and all of us have a responsibility to protect this asset for our future generations.
Biosphere status shows we are treating this with the seriousness it deserves but this also sets us substantial wider challenges.
Bob Stimpson is an engineer, an author and chair of the Isle of Man Victorian Society.
Main photo:
Looking east to below Maughold Head and towards the Corrany along the Cornah Valley which is just below North Barrule (the valley William Kennish knew from his childhood just over 200 years ago).
Posted up on 26th May 2022