The Isle of Man Government and charity Beach Buddies Isle of Man have teamed up to help minimise the disturbance of nesting birds caused by people while beach cleaning.
Many species will lay their eggs above the high water mark in coming months, but birds, eggs and nests can be well camouflaged, and disruption can cause nests to be abandoned.
The 'think B-I-R-D-S' guidance can be found on Beach Buddies brightly coloured bins and provides beach goers with helpful tips for the nesting season on the Island which runs until the 31st August.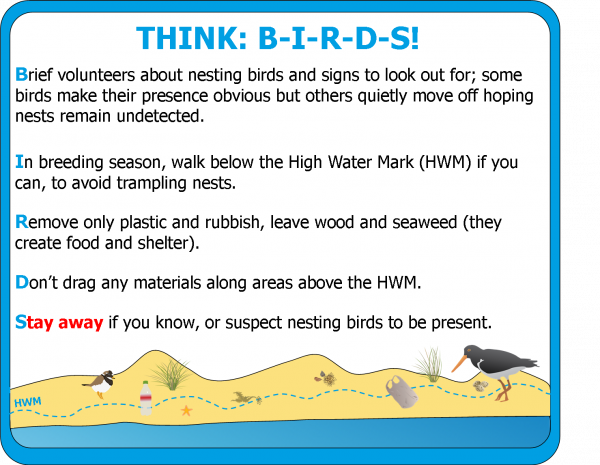 Pictured are Geoffrey Boot MHK, Minister for Environment, and Bill Dale BEM, founder of Beach Buddies, affixing the advice to a charity bin in Peel.
Posted up on 10th June 2021